27. The long neck of Giraffes
We all know and love Giraffes, right? They are some of the most incredible animals in the world. In fact, when a Giraffe is born, they literally fall out of a standing mother Giraffe. Seriously, they are dropped out upon birth. On top of this, the baby Giraffe will begin to take their first steps 30 minutes to an hour after they're born too! It's absolutely incredible to observe. As the babies grow, their entire body grows into itself and their necks end up getting quite a bit longer.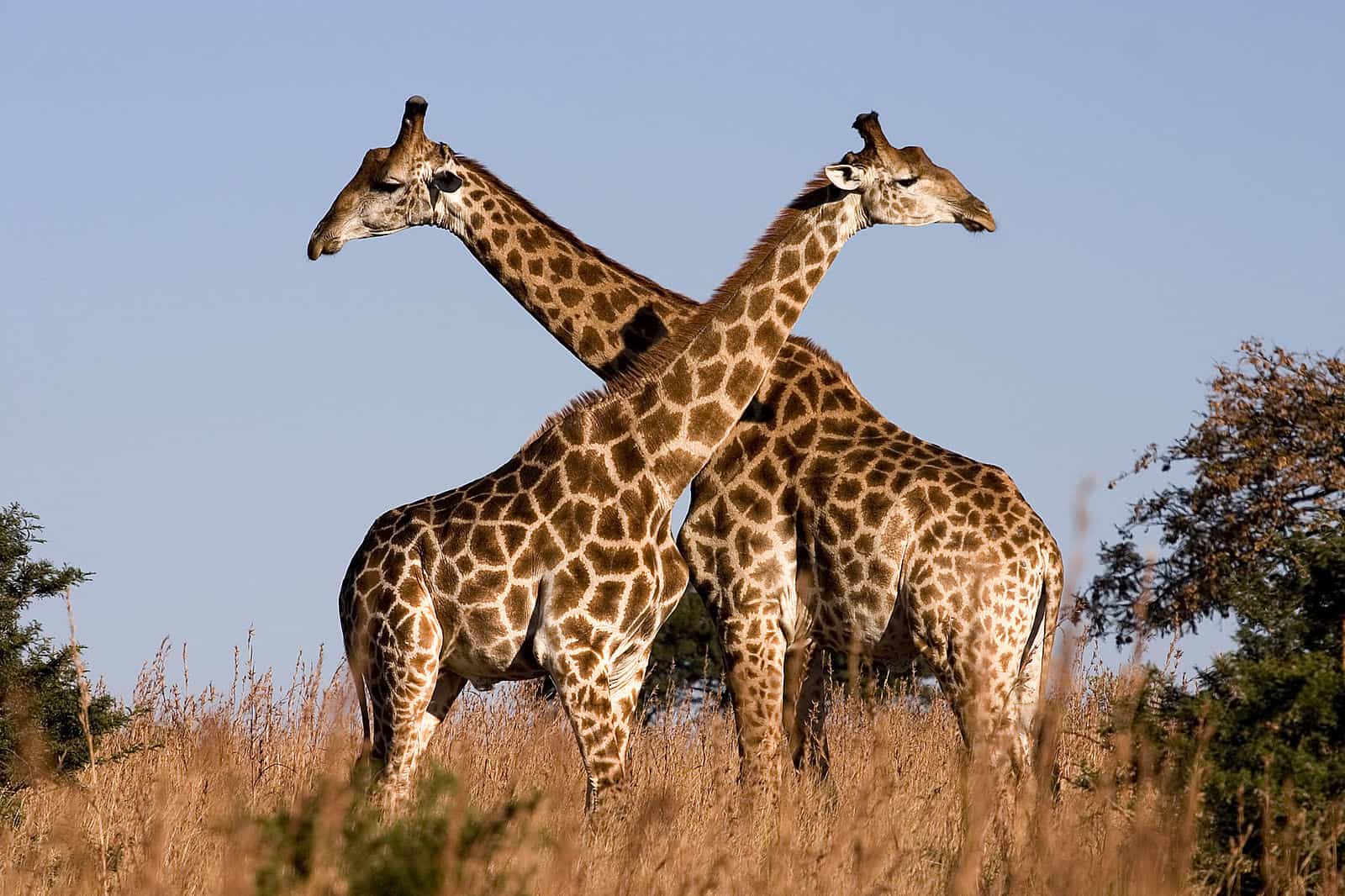 They are born with a long neck in place. However, as they grow into their full size, the neck ends up getting longer and eventually thicker. The neck originally evolved to help Giraffes reach vegetation in high trees. Yet the necks were eventually used for combat purposes as well. Females grow up to 14 feet and 1,500lbs while males grow up to 18 feet and 3,000lbs. The male neck uses some of this extra weight and gets thicker, allowing it to be used as their key weapon.