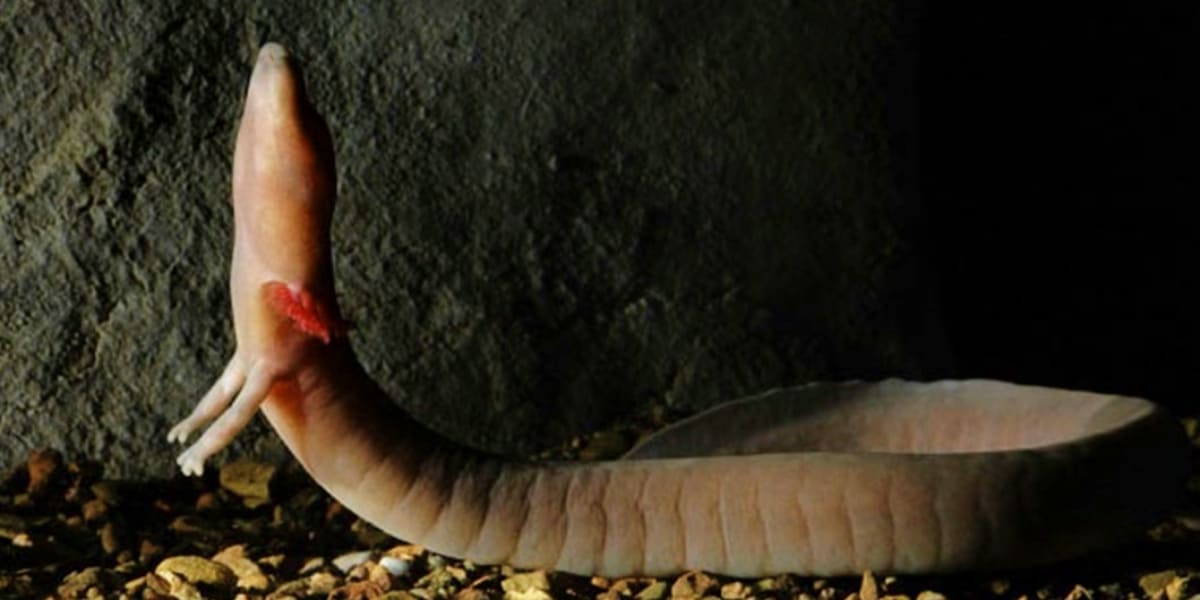 29. Some animals evolve to be blind in order to develop other key traits
Somehow, certain animals ended up in areas where they were in total and complete darkness. They are often found in caves where they have no way of escaping. They had to make the most of their new home and showed us ways evolution is proven through them. There are two such creatures that ended up in this situation and are now completely blind. One is the Olm, which is a completely aquatic salamander.
Due to the darkness, they're in, their eyes are formed but never develop into eyesight, rendering them blind. They are able to use other traits to their advantage, such as increased hearing and even live incredibly long. The Mexican Cavefish is also blind yet due to the lack of food it gets, the fish developed starvation resistance instead of proper eyesight. They do this with melanocortin too, which allows them to eat unlimited amounts of food when it is present. Almost like a beat before hibernation.