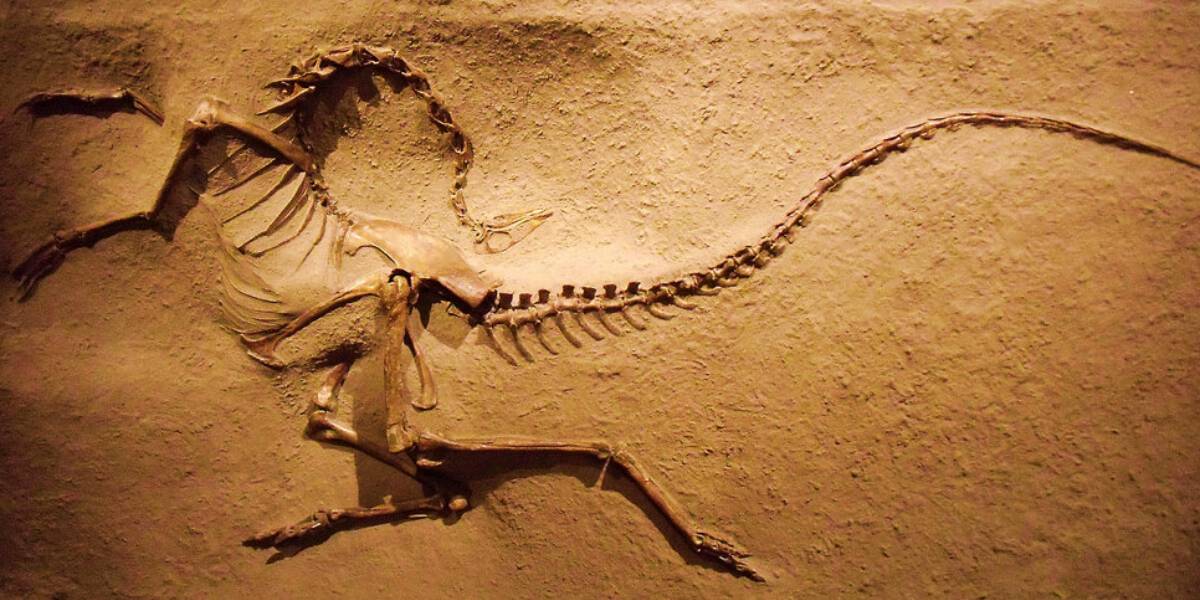 14. The Archaeopteryx Fossil
When you're talking about finding ways evolution is proven, it's pretty easy to start and end with the Archaeopteryx fossil. In fact, Charles Darwin himself would have included this in his Natural Selection writing but it was found right after his book was published. Found in 1860 in Germany, it shows the smoking gun regarding non-avian dinosaurs becoming birds.
The fossil was able to catch the transitional form of this occurrence, literally catching the in-between stage a creature was in from non-avian dinosaur to bird. Most transitional fossils found long-feathered tails and small teeth but the Archaeopteryx fossil showed full flight feathers and wings like a modern bird. The ability to find the furcula (fused cervical bone), was a form of confirmation dinosaurs and birds had a clear connection as only two groups have the furcula. That's dinos and birds.