31. The Balad of the Immortal Jellyfish
Likely one of the single most amazing evolutionary creatures on the planet, the jellyfish simply known to science as Turritopsis dohrnii, has figured out how to be immortal. This has resulted in the jellyfish getting the clever nickname "The Immortal Jellyfish." To be upfront about this creature though, it can die and many of them have done so. Most tend to die from attacks or injuries developed.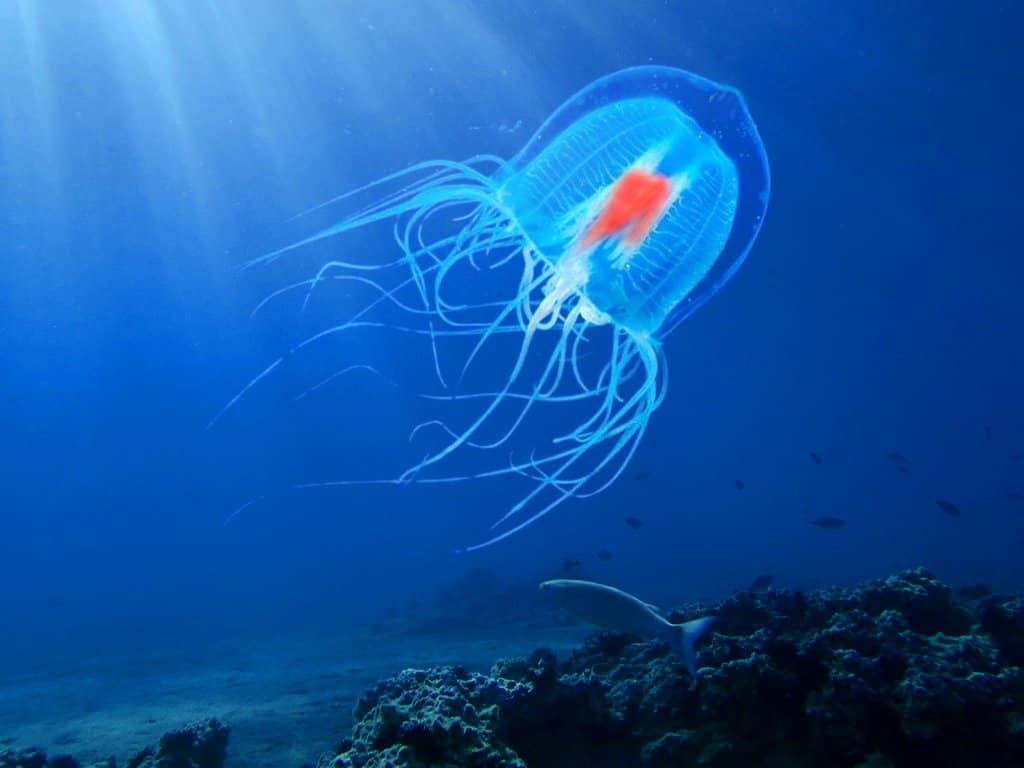 However, if they eat like normal, they'll actually live for as long as they want. How do they do this, you ask? They turn themselves inside out and absorb their tentacles to transform from an adult form into a baby version. Any time they are hurt or stressed, they drop to the ocean floor to start this process. This can be done for an unlimited period of time. Crazier still, unlike other animals, does not show its age as a result of this process. Thus, we have no idea how old many actually are.