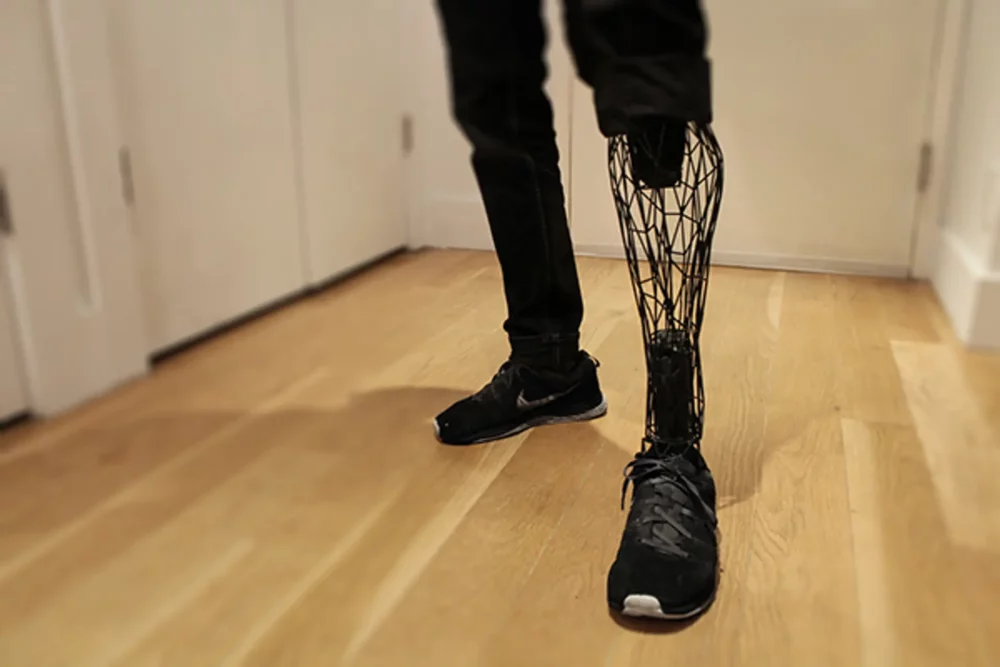 Cheap, Custom 3D Printed Prosthetics Are Already Changing Patient's Lives
One area where 3D printing has advanced rapidly is the limb prosthetics field. The cost of a prosthetic limb can range from $5,000 to $80,000, depending on the quality. For growing children who need frequent upgrades, those expenses can pile up fast. Enter 3D printing technology, which has the ability to produce prosthetics faster and cheaper than traditional means. For example, a basic prosthetic arm may cost a few thousand dollars and take up to six weeks to produce. An equivalent 3D-printed arm can be built for under $500 in less than a day.
Even better, 3D-printed prosthetics can be customized to meet each patient's needs and are often lighter and more comfortable than other types of prosthetics. This helps patients heal and adapt to their new limbs with greater ease. The use of 3D printing also allows for the integration of sensors that improve prosthetic performance and comfort. These sensors can help the prosthetic adjust to a patient's body based on what activities they are performing with the prosthetic limb.