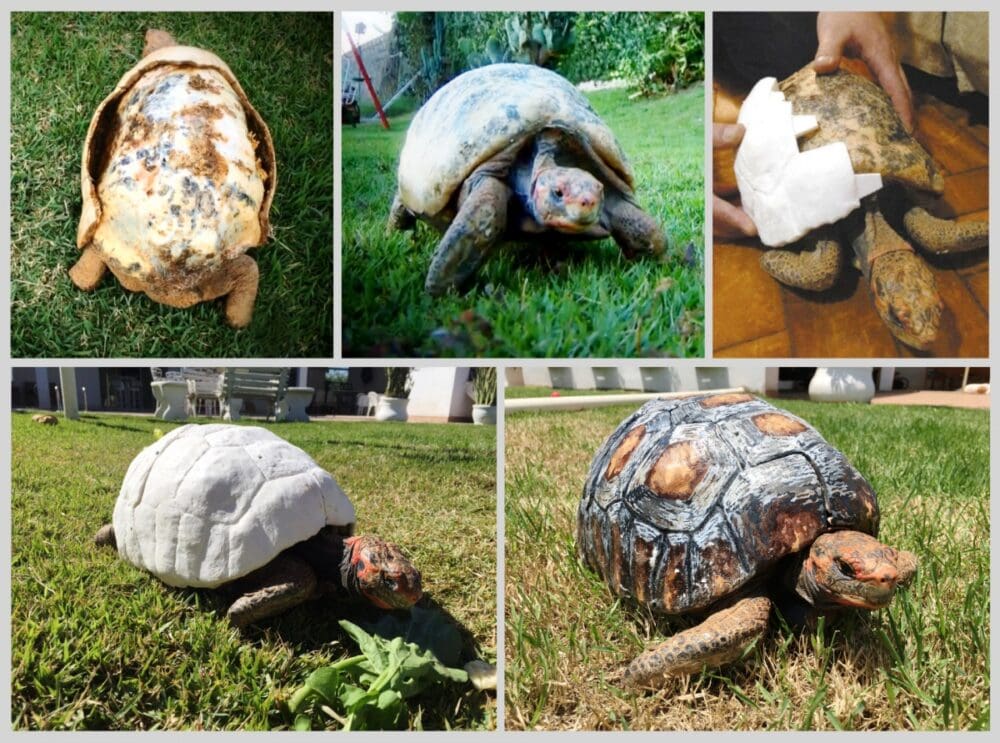 3D-Printed Prosthetics Give Injured Animals A New Lease on Life
Humans aren't the only ones benefiting from 3D printing technology. Dogs, cats, horses, and birds who were injured or born with missing limbs have been able to receive 3D-printed prosthetics. Some animals have gotten their 3D-printed wheels to help them get around faster. A toucan received a life-saving, 3D-printed beak prosthetic after losing its beak to skin cancer. An alligator whose tail was cut off by poachers received a giant 3D-printed tail that moves perfectly with its body and even allows him to swim.
Perhaps one of the most impressive 3D animal prosthetics cases is that of Fred the Tortoise, who lost most of its shell in a forest fire in its native home in Brazil. A team of artists pored over dozens of pictures of healthy tortoise shells to design a 3D model just for Fred. The final 3D-printed shell had to be printed in four parts, each of which took over 50 hours to build, to ensure that the prosthetic shell was as sturdy and comfortable as the real thing. When the pieces were fitted together like a puzzle, the result was the first functional tortoise shell ever 3D printed.