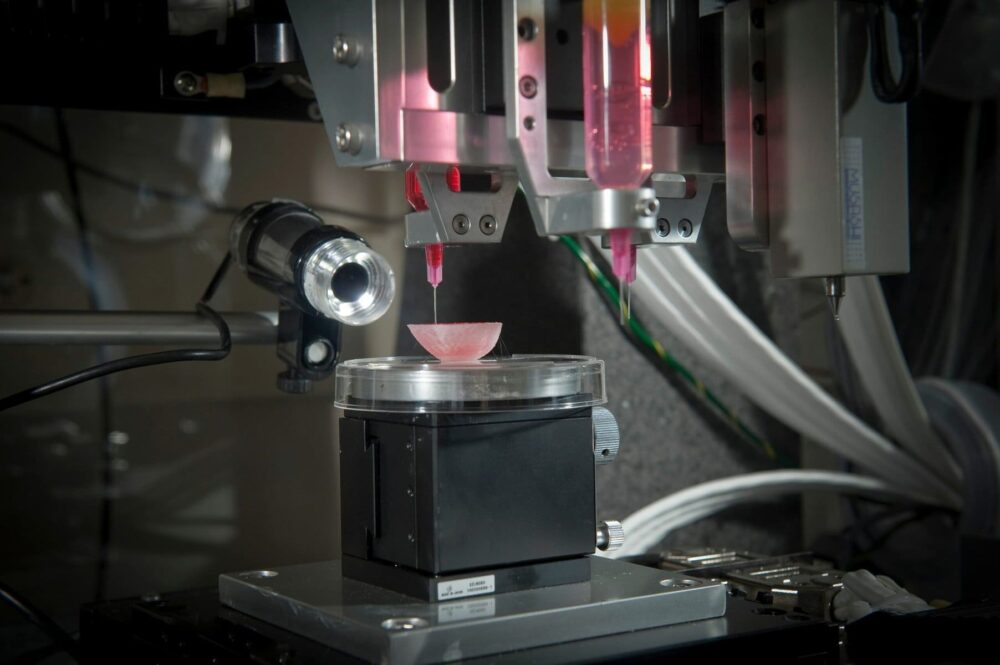 3D-Printed Organ Transplants May Be Just Around the Corner
Organ transplants revolutionized medicine and allowed people to survive for decades with diseases that were once 100 percent fatal. But the demand for organs far exceeds the supply. In the U.S., the average wait time for an organ donation is three to five years, and 17 people die every day waiting for an organ. 3D printing may allow us to produce functional organs from living cells. Unlike donor organs, 3D-printed organs printed from a patient's own cells would be a perfect match, reducing the risk of organ rejection and the need to remain on the immune system suppressing drugs for the rest of their life. Maybe that sounds far-fetched. But, less than a century ago, organ transplants were considered the stuff of fantasy.
We haven't quite reached the point where we can 3D print functional organs for transplant, but we're getting close. To date, researchers have living 3D-printed organs, including kidneys, eyes, skin, and hearts, from human cells, although none have been transplanted in patients. 3D-printed organs made from living cells are already being used for medical research (more on that later). Researchers have also had success transplanting 3D-printed organs into animals. One group 3D-printed ovaries and implanted them in infertile mice. Three of the seven mice that received transplants were able to get pregnant and give birth successfully. It's only a matter of time before the technology makes the leap to human patients.