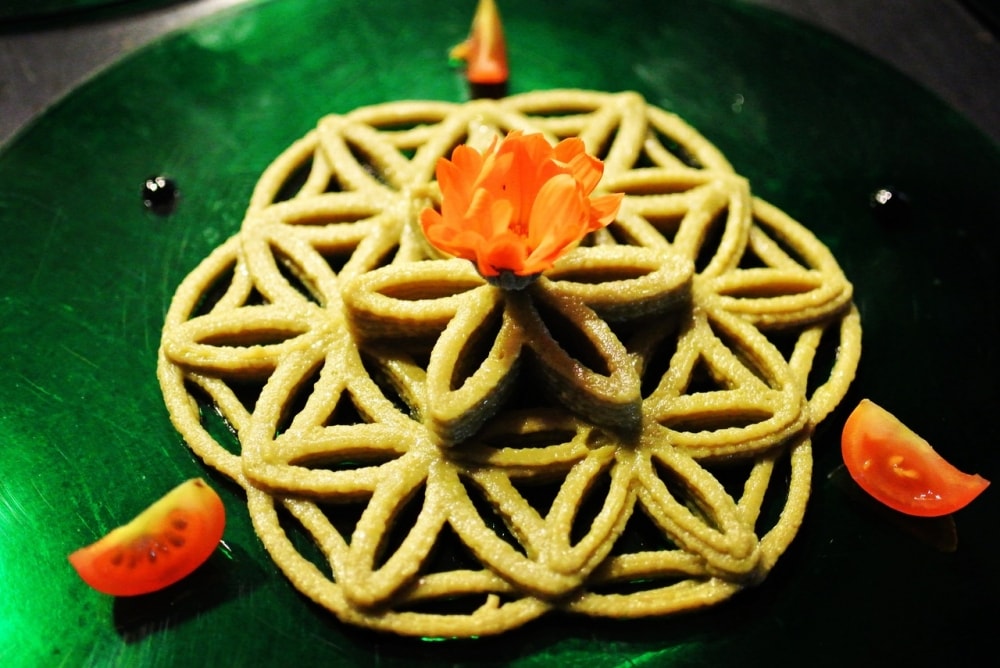 3D Printers Are Capable Of Printing Food
A little box that can print whatever food you're craving. That may sound like something out of a Star Trek, but it's real and could one day be in every kitchen. 3D printers have been used to print a variety of foods, from simple nutrient powder-based bricks to intricately-flavored desserts that reveal a new taste in each bite. Early versions of this tech printed basic (not exactly appetizing) pizzas and chocolate bars. But 3D-printed food has advanced to use elaborate ingredients in truly creative ways. Some research teams are using the tech to produce nutrient-balanced food that can be used in extreme situations like combat and space travel.
When synced with body sensors, the printers could potentially make food that perfectly matches an individual's nutritional needs. Even some innovative fine dining kitchens are embracing 3D-printed food. The technology allows chefs to use unconventional ingredients to create flavors and textures that were once limited to their imaginations. And it's not just new tastes that are being explored. 3D printing is also being used to produce food that is more palatable to people with conditions that make them sensitive to certain food textures and those with difficulty swallowing.