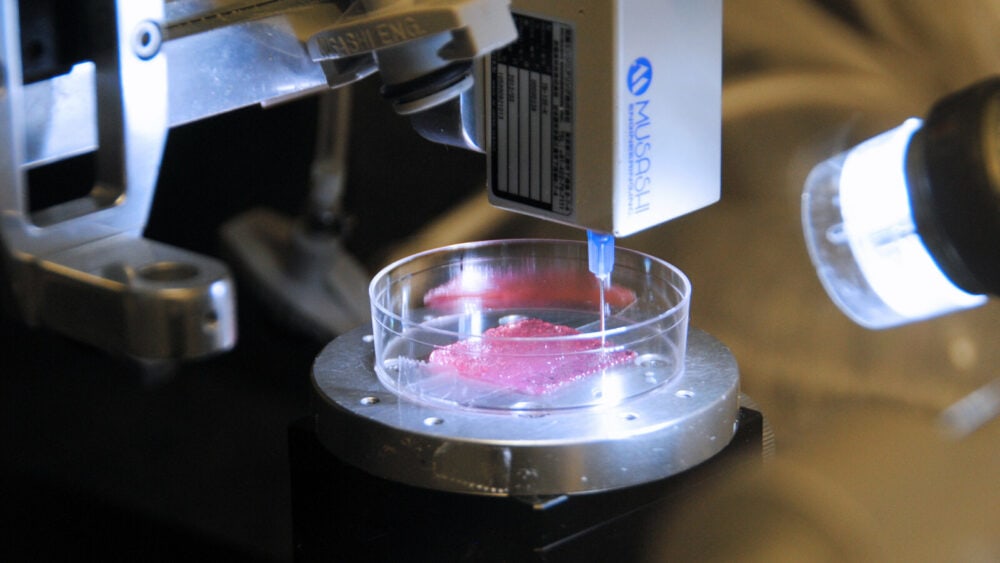 Drugs Are Being Tested On Real Human Tissue Printed From Live Cells
How do we know that a new drug will be safe for patients? Before any medication can make its way to pharmacy shelves, it has to go through rigorous testing in animals and cells in Petri dishes. After passing those tests, the drug goes through several rounds of closely monitored and carefully controlled clinical trials in humans. This drug development process can take years or even decades. The average time for a new drug to make it from a laboratory bench to patients is 10 to 15 years. The use of 3D-printed human tissue to test promising new drugs could help get them to patients faster.
Researchers use 3D-printed organs to test how the drug will behave in the body and detect potential safety issues or dangerous side effects. 3D-printed human tissue and organs could eliminate the need for animal testing, which would save many animal lives. The tissue also dramatically speeds up the drug testing timeline. Animal testing is a lengthy, often fruitless task, with 90 percent of the drugs that pass animal testing ultimately failing in humans. Testing in human organs from the start allows scientists to figure out if a drug will be safe and effective earlier, potentially saving years of work, billions of dollars, and countless patient lives.