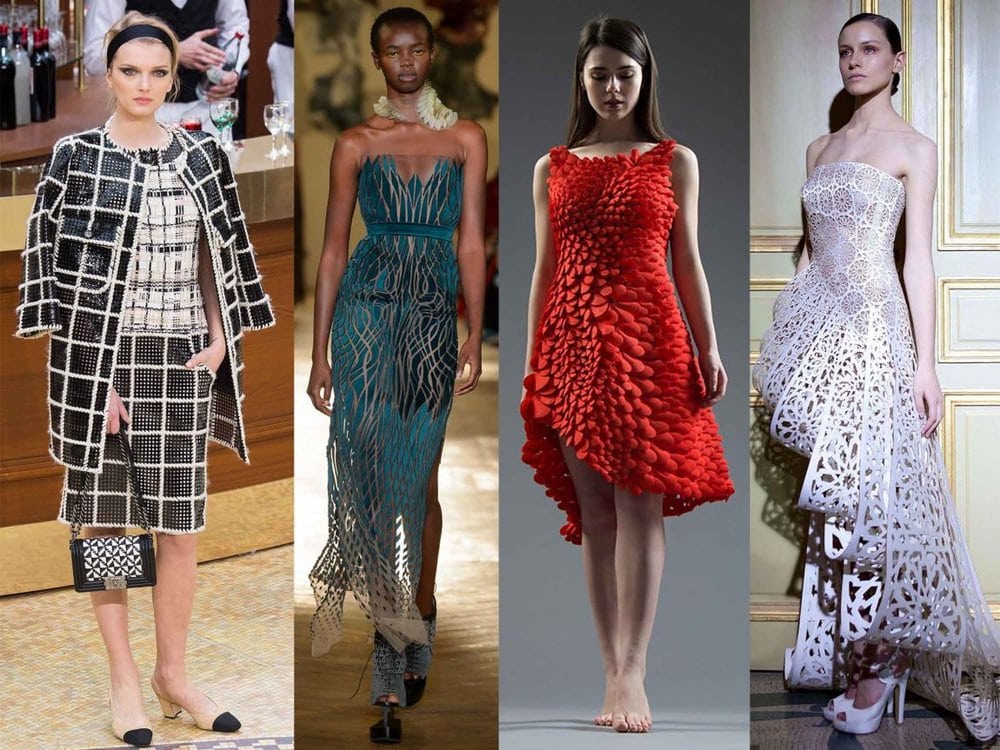 3D Printing Turns Trash Into High Fashion
The fashion industry was a relatively early adopter of 3D-printer tech, recognizing its ability to create unique textiles. 3D-printed fabrics can be designed with qualities that would be difficult, costly, and time-consuming to produce by other methods, such as breathable, wrinkle-resistant textiles and feather-light fabrics. Plus, 3D printing makes it possible to weave technology into fashion like never before. Imagine textiles with thread that produces light, smart fabric that responds to your body temperature, and clothes with electric fibers woven into the seams.
Another bonus of 3D printing clothing is that it has the potential to cut down on the massive impact the fashion industry has on the environment. Each year, the industry produces nearly 100 billion tons of textile waste, as trucks full of cheaply made clothing end up in the dump. Around 10 percent of global greenhouse emissions, 10 percent of microplastics in the ocean, and 20 percent of global water waste are linked to clothing production and disposal. By contrast, 3D-printed fashion is being produced with little to no waste, made from recycled and biodegradable materials. Whether it's shoes made from recycled plastic bottles or purses made from animal dung (yes, you read that right), 3D-printed fashion is literally turning trash into treasure.