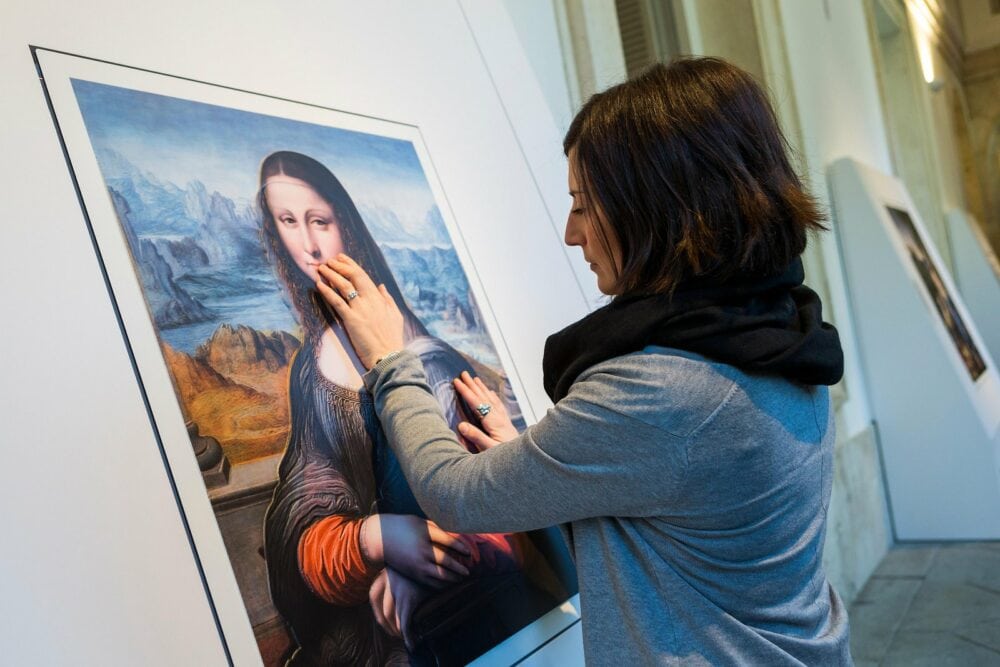 3D-Printed Artwork Lets Visually Impaired People "See" Art
Seeing a masterpiece like the Mona Lisa or Starry Night is an awe-inspiring experience. 3D printing is making it possible for people who are blind and visually impaired to join in that experience for the first time. Museums around the world use 3D printers to produce highly-detailed representations of visual art that people who can't see are able to touch. This brilliant intersection of technology and art takes a painting like the Mona Lisa and creates a 3D relief print that allows the audience to feel the brushstrokes, shadows, and highlights with their fingertips.
3D printing also allows experts to produce detailed recreations of damaged or lost works of art. For example, two researchers used AI and 3D printers to recreate a lost Van Gogh painting that the artist painted over more than a century ago. Similarly, a Picasso painting that was hidden under another of his works was revealed with 3D printing. And, perhaps unsurprisingly, many innovative artists are using 3D printing to create works that defy the imagination. Sculptures are reshaping the art world with sculptures that could not physically exist without 3D printing technology.