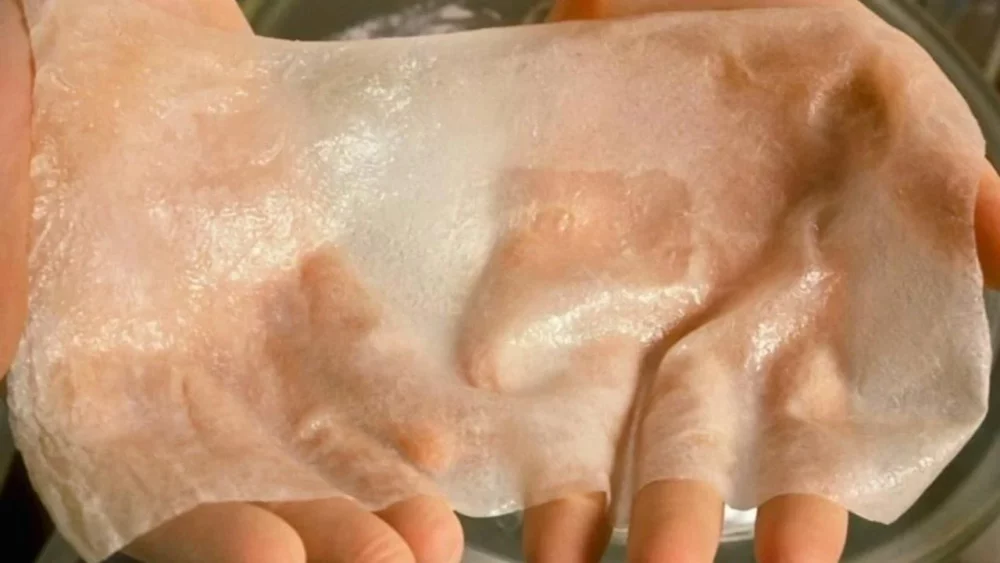 Replacement Skin Can Be Printed in a Lab
Our skin might seem relatively simple compared to organs like the heart and brain. But our largest organ is surprisingly complex and delicate, making it especially difficult to repair. Modern medicine has advanced a lot in the last few decades. But replacing damaged skin remains a long, painful process with inconsistent results. Synthetic skin for wound healing is a growing field that is limited by the ability to replicate the complexity of the real thing. By contrast, 3D-printed skin can be built from a "bio-in" containing living cells along with natural proteins and biopolymers like those produced by the body. This bio-ink is used to replicate real multilayered skin in structure, flexibility, and functionality.
3D-printed skin can be transplanted in the same way that grafted or donated skin is without the risk of skin graft complications or rejected host tissue. And there's almost no limit to what 3D-printed skin can do. Some researchers are developing seamless 3D-printed skin that can be molded to fit even complicated body parts like a glove. Others are working to print new skin made from a patient's own cells. Just last year, an ear 3D-printed from the patient's own cells was successfully transplanted on a woman with a small, malformed ear due to a rare birth defect. Ten other people in the clinical trial are expected to receive similar transplants.