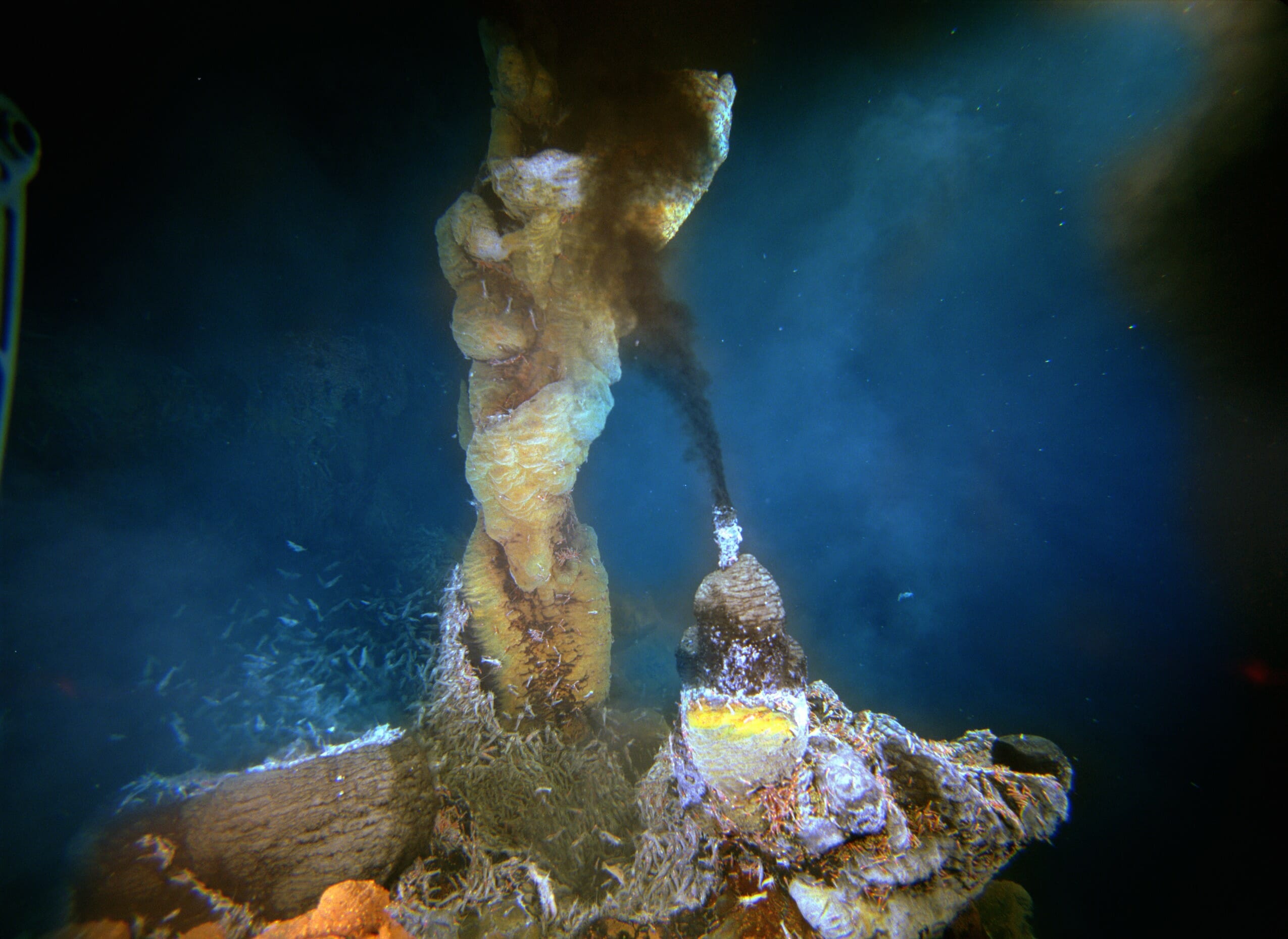 There Are Live Volcanoes on the Bottom of the Ocean.
Hydrothermal vents like black smokers don't just spring up out of nowhere. The vents formed along massive underwater volcano ridges that contain an estimated one million volcanos. Although only a small fraction of these submarine volcanoes are active, they're the source of far more volcanic activity than on land. Because these volcanoes give rise to hydrothermal vents, they are a big part of why life is possible in the deep ocean.
The mid-ocean ridge is the longest continuous volcano ridge, stretching over 40,000 miles (65,000km). The ridge's discovery in the 1950s changed our understanding of how Earth's tectonic plates shift to produce earthquakes and volcanic activity. However, there are still vast stretches of submarine volcanoes yet to be uncovered. For example, the deepest known submarine volcano was only discovered in 2008. The base of the West Mata volcano in northeastern Tonga rests 4,000 feet below the surface. New technology like remotely operated vehicles and satellite imaging are aiding researchers in their exploration of underwater volcanoes.