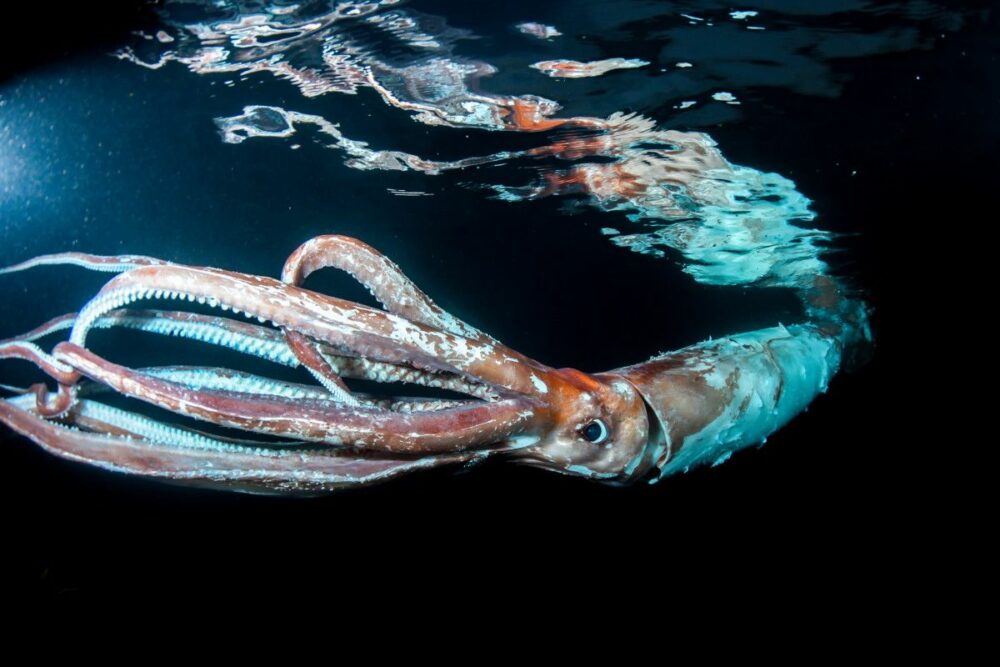 Giant, Mysterious Squids Roam the Deep Ocean.
For centuries, cultures around the world shared stories of a giant octopus-like beast that sank ships and haunted the seas. But it wasn't until the mid-1800s that someone described the real-life creature behind the myths, the giant squid. Although many dead giant squids have washed up on shores worldwide, the first image of a live giant squid was only captured in 2005. Unlike their mythic counterparts, giant squids rarely come to the surface and are unlikely to attack any ships. But their size more than lives up to the legend. The largest giant squid on record was a whopping 43 feet long, and some researchers believe they could grow as large as 66 feet.
The giants aren't the only unique squids in deep waters. The vampire squid resembles something out of a horror movie, with tentacles covered in large spines and connected by a cape (hence the name). Although it looks terrifying, the small squid only uses its spines in self-defense. If that's not enough to intimidate predators, the vampire squid can switch on bioluminescence to distract or disorient potential threats, similar to the firefly squid. Perhaps the most mysterious deep-sea squid is the bigfin squid, whose spindly tentacles can grow up to 26 feet long. With fewer than two dozen human sightings, little is known about these elusive ocean dwellers.