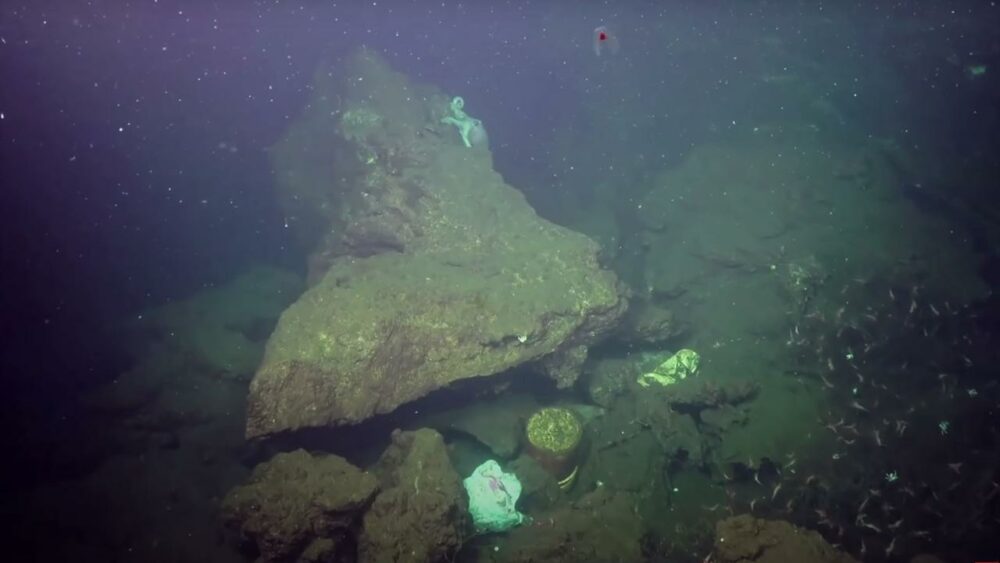 Even the Deepest Parts of the Sea Are Polluted
Unfortunately, there is no part of the planet that is safe from human pollution, not even the depths of the ocean. A 2017 study found chemicals that enter the water decades before are still present in deep-sea water. Even worse, the toxic chemicals had seeped into the tissue of some of the animals that make call the ocean home. And because these pollutants are biodegradable, they are likely to persist in the environment indefinitely, causing unknown harm to the ecosystem.
A 2018 expedition discovered trash and microplastics in the Mariana Trench, which contains the lowest point on Earth's surface and has been protected by international law as a U.S. national monument since 2009. The extent of the pollution in the trench and other deep-sea locations is unknown, but any level of contamination could disrupt the marine life that has flourished there for eons. Without efforts to protect the deep sea, we could lose the oldest ecosystems on Earth.
Where Do We Find This Stuff? Here Are Our Sources:
Ten things you never knew about the ocean's deepest places
Amazing Facts – Deep Sea Conservation Coalition
9 strange deep sea creatures you want to know
The deepest-dwelling fish in the sea is small, pink and delicate
16 creatures from the bottom of the ocean that will give you nightmares