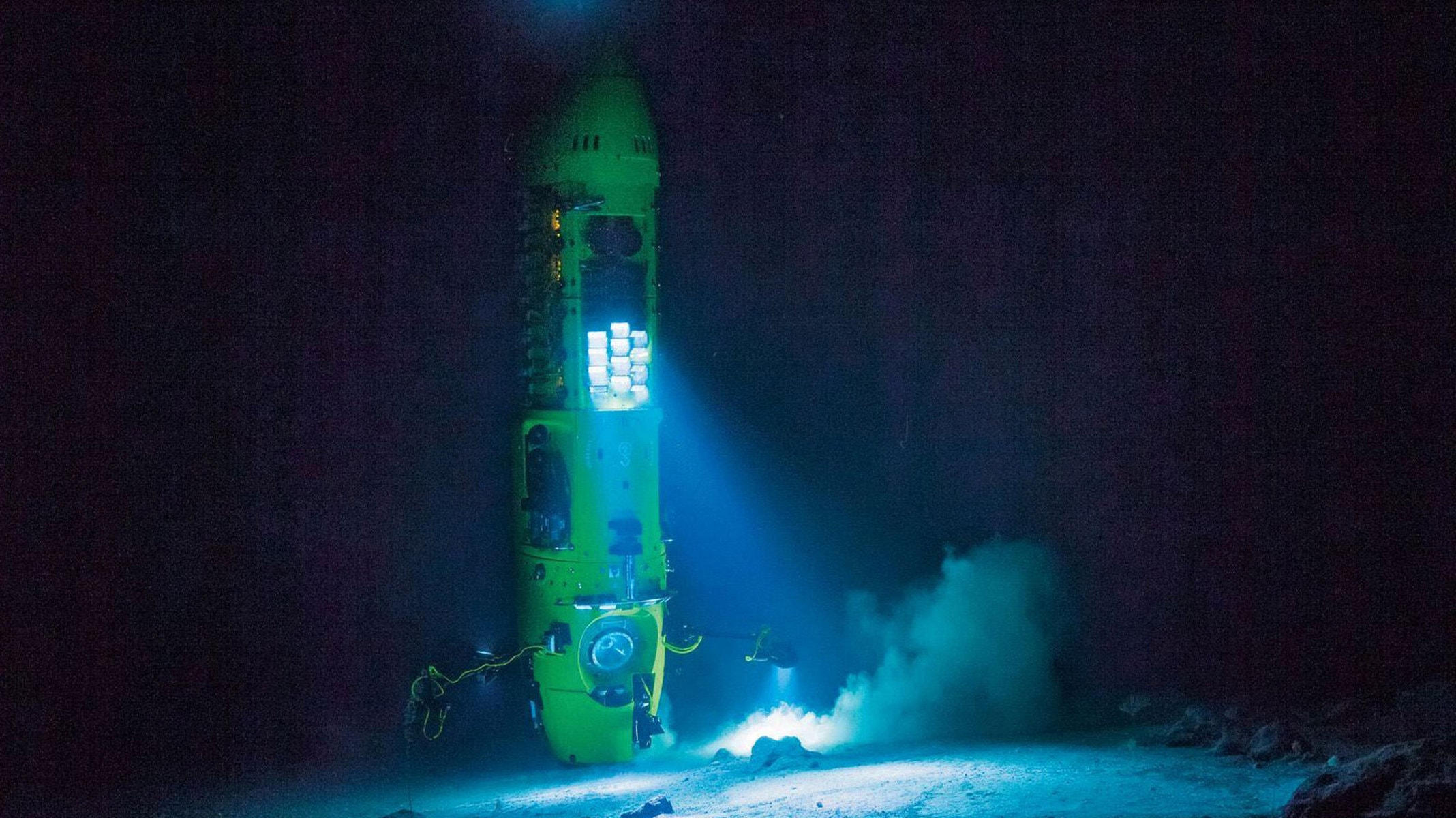 The Ocean Is Over a Mile Deeper Than Mt. Everest Is Tall
Seven miles below the surface of the ocean is Challenger Deep, the deepest known point on Earth. Located inside the expansive Mariana Trench east of the Philippines in the Pacific Ocean, Challenger Deep is so deep that if you set Mt. Everest on its floor, the peak would be a mile underwater. Mariana Trench was created 180 million years ago when two massive plates of Earth's crust slammed into each other, and one slipped underneath the other. The result is a trench that stretches 200 kilometers (124 miles), which is unlike any other place on Earth. Temperatures in the water range from very cold (hovering around 34 degrees Fahrenheit or 1 degree celsius) to extremely hot (but not boiling due to the high pressure).
Mariana Trench was first discovered in 1875, and up until 2019, only three people had ever reached the bottom. (Fun fact: One of those three people is Avatar director James Cameron. The solo craft that he used can be seen in the picture above.) Since the launch of the submarine Limiting Factor, trips to Challenger Deep have become much more frequent. But, even now, fewer than 30 people have seen the natural wonder.