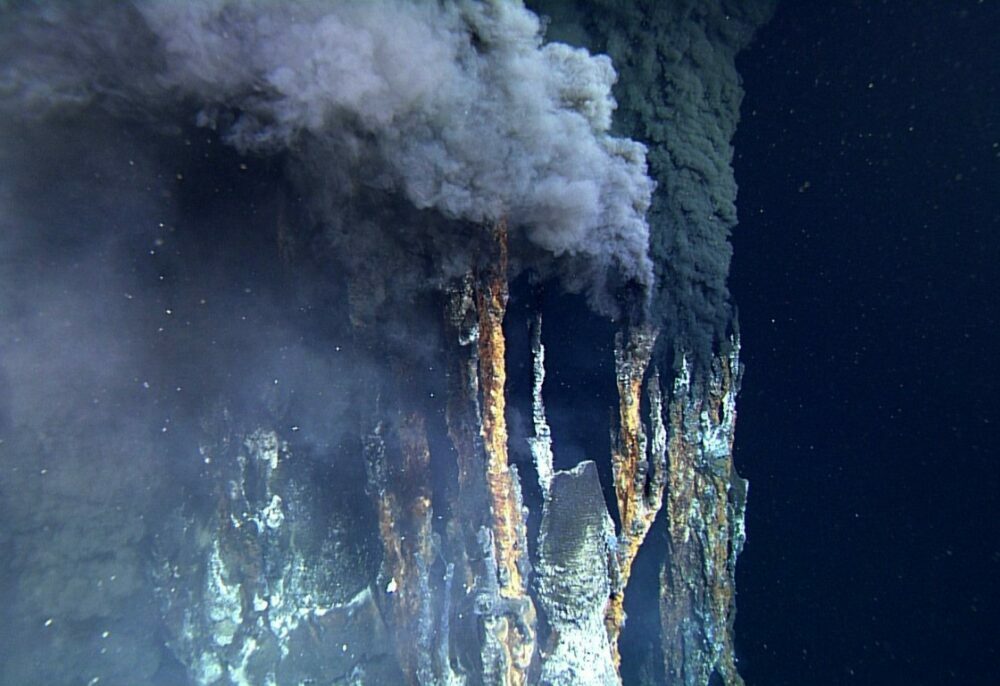 Black Smokers Are Ocean Chimneys Hot Enough to Melt Solid Metal.
All hydrothermal vents are hot. But black smokers take heat to the next level. These vents are formed when volcanic activity produces towering chimney-like structures that spew clouds of thick black fluid. Black smoker fluid can reach temperatures as high as 750 degrees Fahrenheit or 400 degrees Celsius. The clouds are packed with sulfur minerals that can be broken down by the microbes that live in and around black smokers. The vent's emission gets its dark color from iron sulfide. The large sulfur deposits surrounding black smokers make them a target for deep-sea miners.
But it's not only humans who are drawn to hydrothermal vents. Black smokers support ecosystems full of sea creatures uniquely adapted to live in the environment. The scaly-foot gastropod, a sea snail that is sometimes called a sea pangolin, uses iron sulfide deposits to construct the outermost layer of its protective shell. The Pompeii worms are covered in a fuzzy layer of bacteria that allows them to withstand blistering heat of up to 176 degrees Fahrenheit or 80 degrees Celsius, temperatures that would almost any other animal.