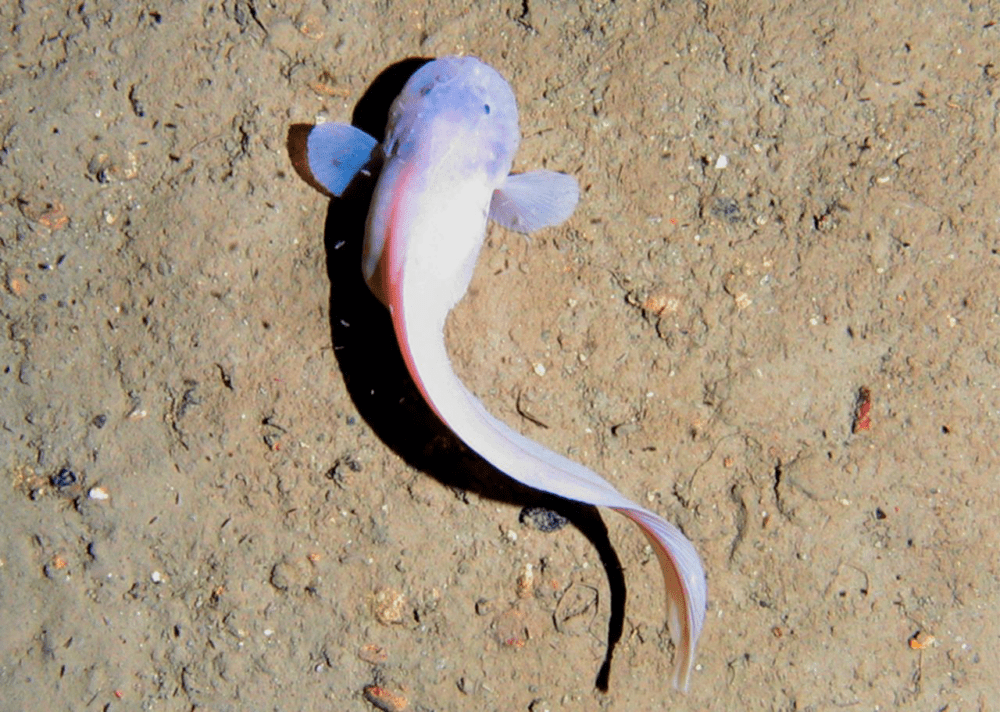 One Fish Thrives at Over Five Miles Under the Sea
While most of the most well-known deep ocean creatures are horrifying to behold, the most extraordinary fish roaming the waters is actually pretty cute. First discovered in 2014 during a month-long expedition in the Mariana Trench, the Mariana snailfish is tiny, pink, slimy, and a bit transparent. It also lives deeper in the ocean than any fish on Earth, over 8 kilometers or 26,722 feet below the surface. That's nearly half a kilometer deeper than the hadal snailfish discovered in the Japan Trench in 2008.
Researchers still aren't exactly sure what allows these scaleless, little fish to venture where other fish wouldn't dare, but they do have some theories. Like some other deep sea fish, snailfish lack the air-filled swim bladders that fish keep fish closer to the surface afloat, but which would be flattened at depths where the snailfish thrives. Snailfish also have a layer of jelly under their skin and a special chemical in their cells that help them resist the crushing pressure. In fact, the fish is so well adapted to living under the intense pressure of the deep ocean that it literally melted when brought to the surface.