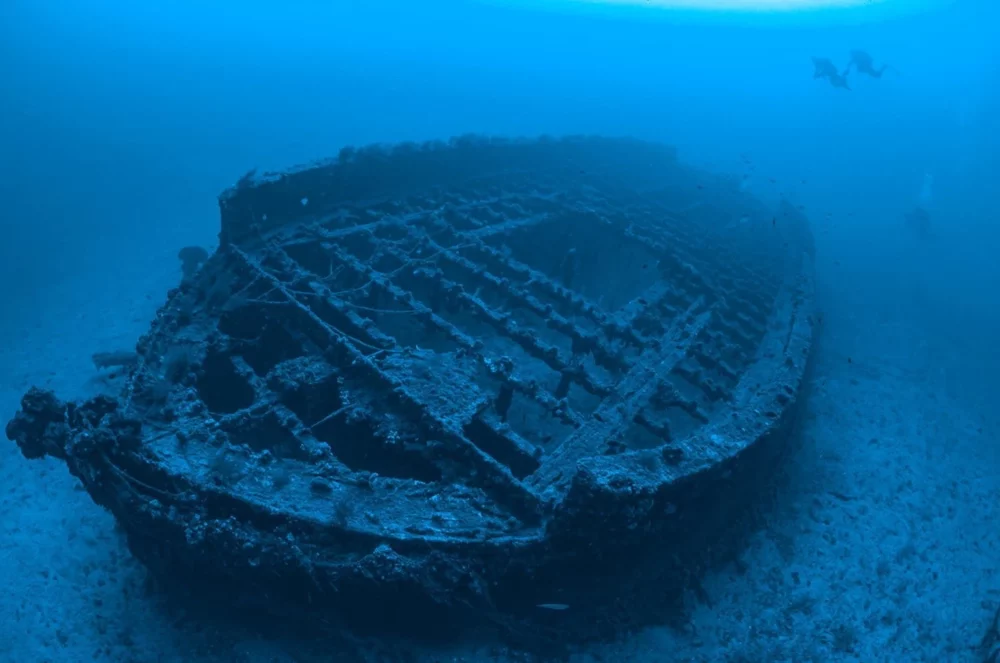 The Ocean Floor Is Littered With Millions of Wrecked Ships.
There's much more than sea life lurching in the ocean abyss. UNESCO estimates that the hollow remnants of over three million boats lay scattered across the sea floor. That includes ancient Greek and Roman trading vessels, Columbus' famed Santa Maria, World War II submarines, and the ill-fated Titanic. These shipwrecks aren't just a glimpse into the past. They also create unique underwater ecosystems bursting with diverse marine life. There's even evidence that the presence of a shipwreck might permanently alter the surrounding environment, and not always in negative ways. One study found that ship wreckage increased biodiversity in the surrounding ecosystem.
To date, less than a percent of sunken ships have been explored. But there's now hope that the wreckage won't be lost forever. Autonomous underwater and remotely operated vehicles, cutting-edge sonar sensors, and artificial intelligence image screening are helping researchers uncover new shipwrecks and further explore known sites. New technology is allowing humans to venture to previously unimaginable depths.