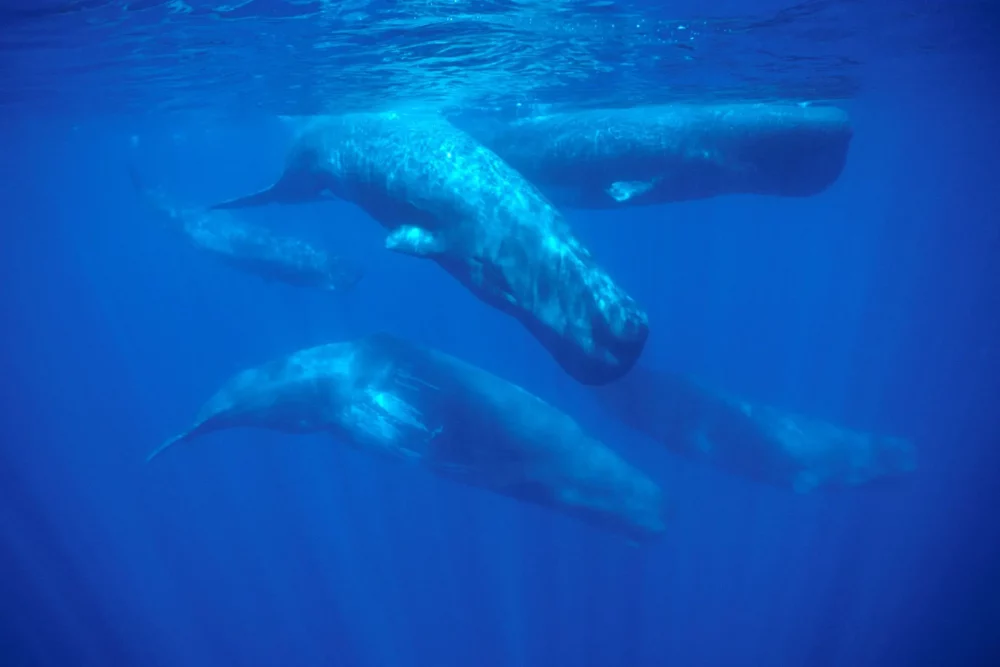 The Deep Sea Has Its Own Soundtrack.
The deep ocean may be vast and haunting, but it's far from silent. The murky waters 1,000 meters below the surface are home to a symphony of underwater soundscapes. The sperm whale's deafening clicks are the loudest sound produced by any animal. The clicks ring in at 200 decibels underwater, only slightly quieter than the loudest sound ever recorded. Above the surface, the whale's song sounds quieter but is still powerful enough to burst your eardrums. Tiny snapping shrimp close their claws with such force and speed (nearly 100 miles per hour) that it produces a crackling sound. The noise is so loud that it can interfere with other sea animals' communication and even human sonar systems.
These sounds help us better understand how marine life communicates and navigates underwater. They're also important to ocean geology research. Sound surveillance has recorded the vibrations of massive underwater earthquakes and rumbling volcanic eruptions. Researchers use sound to study parts of the deep ocean that would otherwise be unreachable. The manmade sounds of sonar equipment and submarine vehicles add to the undersea chorus.