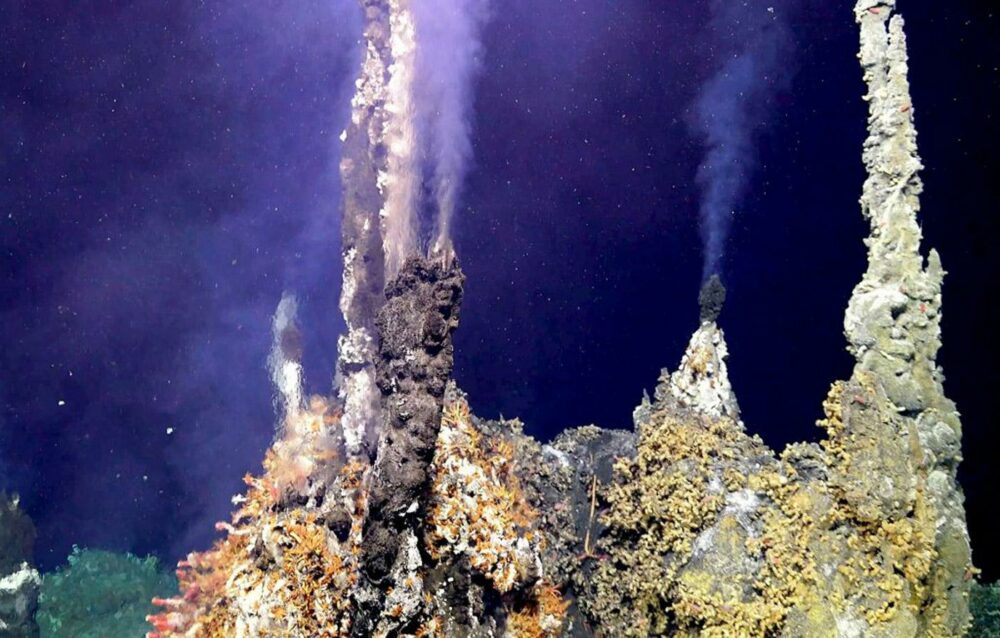 Massive Fields of Hydrothermal Vents Cover the Seafloor.
Far below the warmth of the sun, much of the ocean floor is unsurprisingly quite cold. So, it may surprise you to learn that some spots along the ocean floor reach scalding temperatures. In the 1970s, scientists discovered that the deep ocean houses vast fields of hydrothermal vents that spew scorching water and minerals from beneath the seafloor. Even more amazingly, these seemingly inhospitable vents support vibrant ecosystems of animals and microorganisms that have evolved to survive in one of the harshest environments on Earth.
Similar to geysers, hydrothermal vents form on small cracks and gaps where water can filter down beneath the Earth's crust to the magma. The magma heats the water and enriches it with minerals like zinc and iron before it rises back up through the surface. As a result, the vents are rich in minerals and other chemicals that microbes convert into energy in much the same way that plants convert sunlight to energy. Giant tubeworms and the aptly named yeti crab are some of the animals that make hydrothermal vents their home. The oldest life on Earth is believed to have lived in hydrothermal vents over four billion years ago.