Humans have been fascinated by the ocean for as long as we've existed. Yet, even after centuries of ocean research and technological advances that allow us to explore further below the surface, the deep ocean still remains largely a mystery. The Hadal zone, the deepest layer of the ocean, is literally named after Hades, the Greek god of the underworld. Dark, threatening, and full of the unknown, the deepest parts of the sea are extremely inhospitable, yet life thrives there. Home to some of the most bizarre natural features and otherworldly creatures on Earth. These are some of the most unbelievable facts you didn't know about the deep ocean.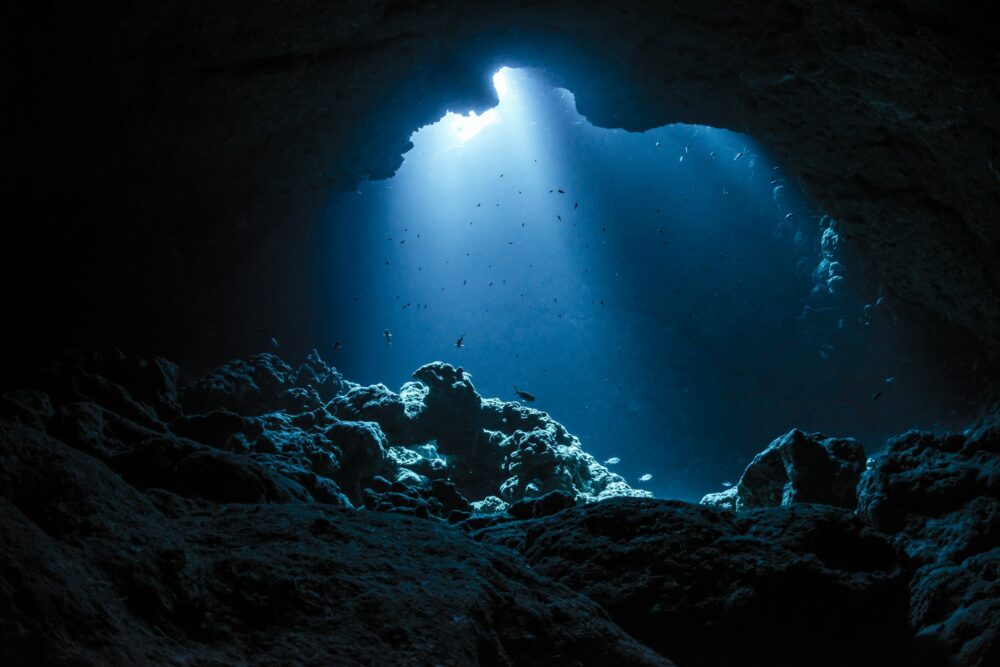 Some of the Most Extreme Creatures on Earth Live in the Deep Ocean
The deepest parts of the ocean are some of the most hostile places on Earth, with pitch-black waters, freezing temperatures, little oxygen, and crushing pressure. Yet, these dark waters are home to a wide variety of unique creatures that have adapted traits that allow them to survive in extreme conditions. More than 200 meters (656 feet) below the ocean's surface, where little light penetrates the waves, some animals use bioluminescence to attract prey or potential mates in the darkness. While some animals have evolved specialized eyes to see color or in the inky depths, others have no eyes at all, using vibration or pressure to navigate.
No plants can survive in water beyond the reach of the sun's rays. Bacteria and other microorganisms make food using chemosynthesis, which converts chemicals into energy in the same way that photosynthesis produces energy from sunlight. Fish in the deep ocean have a high concentration of a special chemical called TMAO in their muscles to help withstand the bone-crushing pressure. Some deep sea creatures are equipped with tiny bodies that preserve energy, enabling them to live on very little in waters where food is scarce. There's even a tiny animal on the ocean floor that is the only known animal that can survive without oxygen.