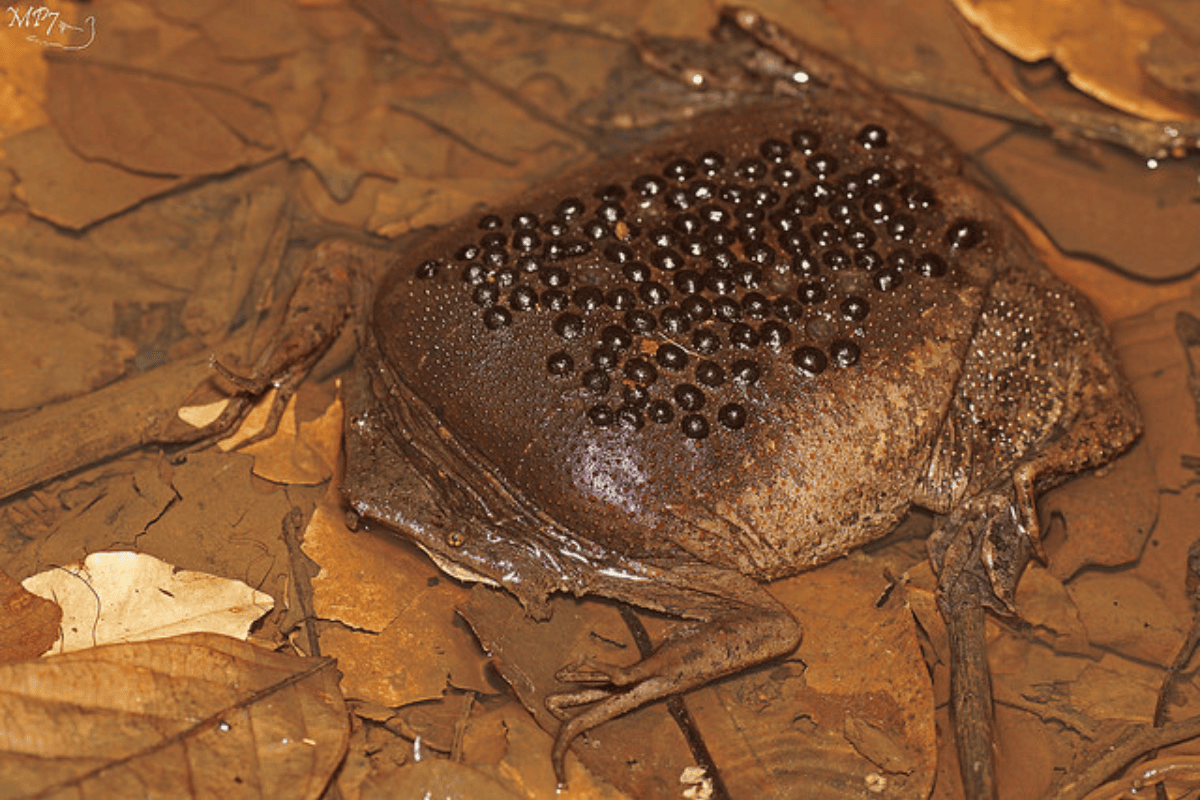 Surinam Toad the Terrifying Mother
Meet the Surinam Toad, a remarkable aquatic toad with a unique appearance and extraordinary way of having babies. This toad has a flat, leaf-like body, a broad flattened head, and skin covered in tiny warty bumps that help it blend into its surroundings. But what makes it truly stand out are its eyes, which are on its back, a perfect adaptation for its life in the water. Its unusual looks, with a flat body and hidden eyes, make the Surinam Toad a truly remarkable sight. These toads call South America home, especially in the Amazon Basin and freshwater areas in countries like Suriname, Guyana, Brazil, and Venezuela. You'll often find them near slow-moving or still water.
Often considered gross, the Surinam Toad is known for its unusual way of reproducing. Instead of laying eggs, the female carries fertilized eggs on her back. The eggs then become embedded in skin pockets to continue growing. Then fully developed froglets emerge from the mother's back, which is quite startling for some. In their aquatic world, Surinam Toads play the role as both hunters and prey. They snack on small aquatic bugs, maintaining a check on insect and crustacean populations. However, they also find themselves on the menu for various predators, including birds, snakes, and other water-dwellers. Despite their peculiar way of reproducing it's an intriguing adaptation that helps them survive in their watery habitat. These toads also play active roles in recycling nutrients and the intricate web of food chains in their ecosystem.