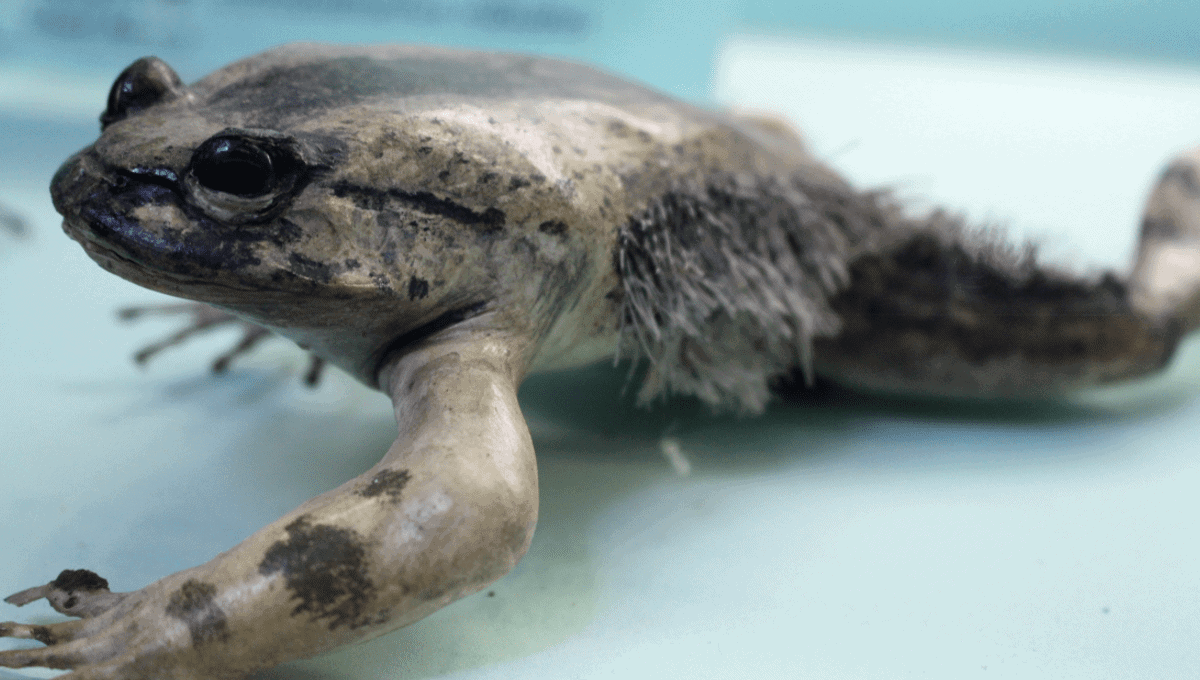 Hairy Frog Aka Wolverine Frog
The Hairy Frog is referred to as the Wolverine Frog due to its appearance, is a species of frog found in Central Africa. This frog looks kind of strange and eerie because it has skin flaps on its body and hind legs, which give it a hairy or fringed appearance. This animal has flaps covered in thin skin with blood vessels. It can use these flaps for self-defense by breaking its bones, which makes sharp bones poke through its skin, creating claws or spines.This characteristic, in conjunction with its unusual appearance, contributes to its Wolverine moniker. Indigenous to the central African countries of Cameroon and Nigeria, the Hairy Frog resides within rainforests and other dense forest regions.
The Hairy Frog is categorized as gross by some due to its peculiar appearance, the presence of skin flaps, and the capacity to inflict self-injury to create spines for self-defense. The unique adaptations it employs for self-defense, which consists of self- harm, might be regarded as disturbing by some. Like other frogs, the Hairy Frog plays a pivotal role in the ecosystem, both as a predator and prey. It engages in the consumption of various small bugs, thereby contributing to the regulation of insect populations. Furthermore, it serves as food for many predators, including snakes and birds. Frogs also play a vital role in indicating the health of the environment. Their population changes reflect the condition of the ecosystems they live in. Despite its strange appearance and defense method, the Hairy Frog is an interesting species that has a specific place in its ecosystem's food chain.