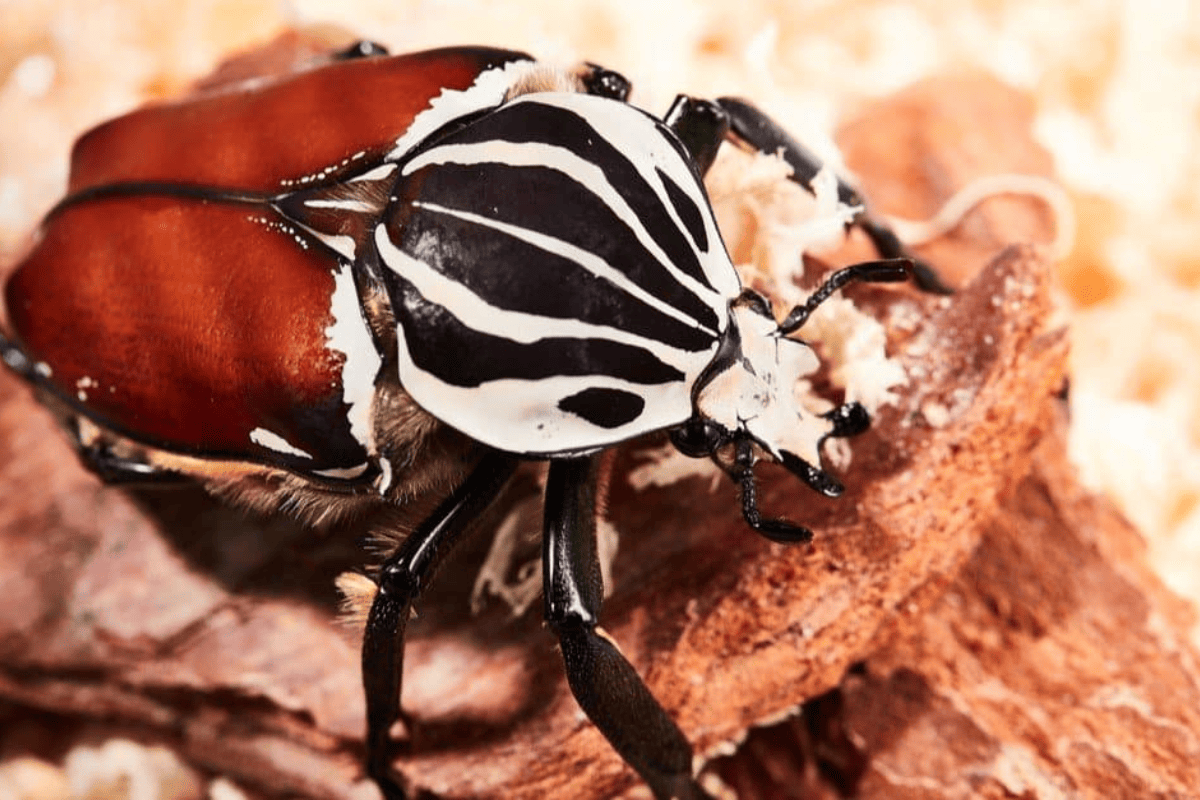 The Massive Goliath Beetle
The Goliath Beetle is a group of large, heavy-bodied beetles known for their impressive size and striking appearance. They rank among the world's largest beetles, sometimes reaching lengths of up to 4.5 inches. Their sturdy, oval-shaped bodies are covered in a shiny exoskeleton, which can feature distinctive patterns and vary in color from brown to black. Their remarkable size, vibrant colors, and, in males, impressive horns make them iconic beetles. Goliath Beetles are found in various regions of Africa, particularly in tropical and subtropical forests, where they reside on the forest floor. They can be located in parts of West, Central, and East Africa.
The Goliath Beetle isn't universally considered gross like some other creatures. Many people find their size and appearance impressive rather than off-putting. However, their substantial size, heavy bodies, and prominent horns may appear intimidating or unusual to some, leading to differing opinions about their looks. These beetles play a crucial role in the forest ecosystem as decomposers. They feed on decaying organic matter, including dead plants and wood, helping break down and recycle organic materials. This activity, in turn, aids in nutrient cycling and promotes soil health in the forest, benefiting the entire ecosystem. Despite their unconventional appearance, Goliath Beetles contribute significantly to maintaining the balance of their habitat.