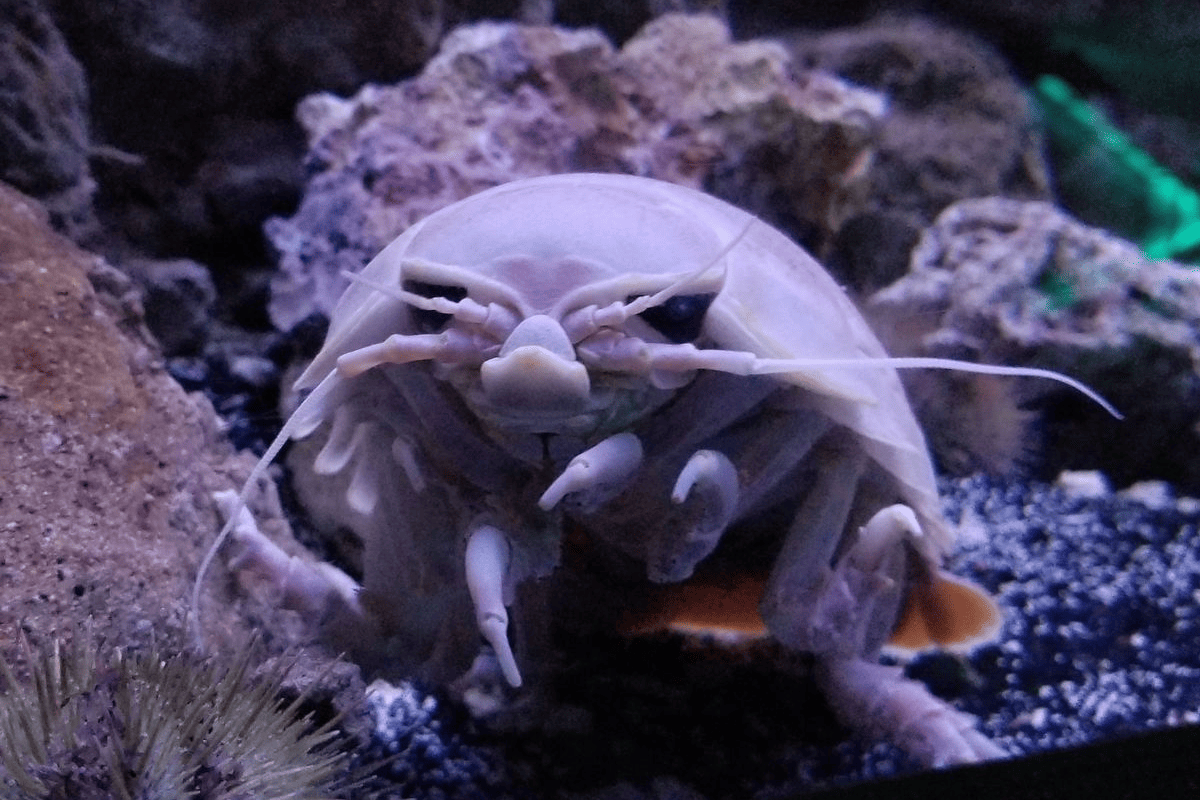 The Terrifying Giant Isopod
Meet the Giant Isopod, a marine crustacean that's part of the isopod family, closely related to the common woodlouse. But here's where it gets interesting – unlike its land-loving relatives, this one calls the deep sea home. Picture a really weird-looking creature with a flat, segmented body and lots of legs, kind of like other isopods. Some of them can grow up to 14 inches long, and they're covered in a tough exoskeleton that shields them from the tough conditions of the deep sea. Some people find their appearance downright grotesque, like a giant, prehistoric woodlouse. These Giant Isopods are found in the deep ocean, typically at depths ranging from 550 to 7,020 feet , and you can spot them in the Atlantic, Indian, and Pacific Oceans.
What makes the Giant Isopod even more intriguing is that its bizarre appearance. It resembles a supersized aquatic version of the common woodlouse which can give some folks the creeps. Their armored, otherworldly features, combined with their deep-sea home, might lead to the gross or unsettling label. But don't let their looks fool you – Giant Isopods play a vital role in their ecosystem as scavengers. They chow down on the carcasses of marine creatures that sink to the ocean floor, making sure that nutrients get recycled in the deep-sea environment. This helps keep the ecosystem in balance by preventing a buildup of organic material on the ocean floor and averting various ecological challenges. So, despite their unconventional or unattractive appearance, these Giant Isopods are crucial for the health and sustainability of deep-sea environments.