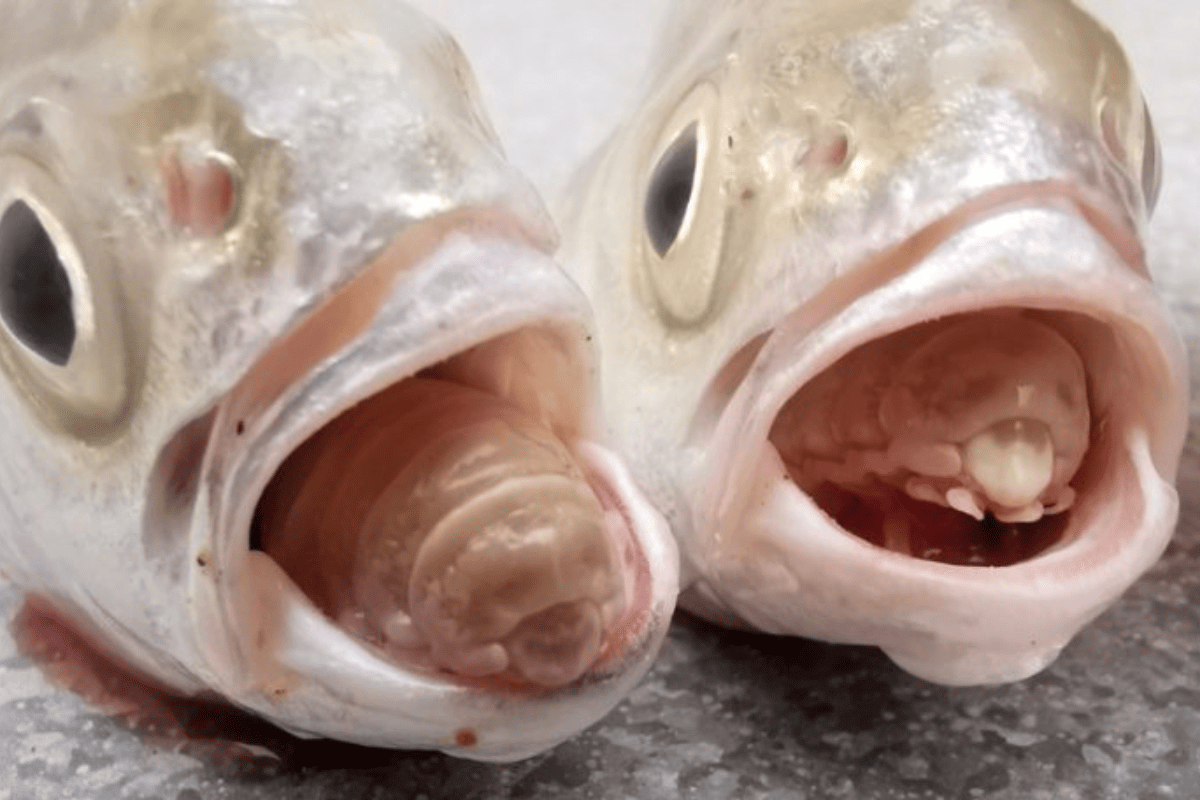 The Repulsive Tongue-Eating Louse
The Tongue-Eating Louse possesses a lifestyle that is as bizarre as it is unsettling. This
parasitic crustacean
primarily takes up residence in the mouths of certain fish species, with a predilection for attaching itself to the fish's tongue. Tongue-eating lice are most commonly found in the mouths of specific fish varieties, particularly those like the spotted rose snapper. Once attahced to the fish's tongue, the louse then feeds on the fish's blood vessels which results in the atrophy and ultimate loss of the fish's tongue. Astonishingly, the louse then assumes the role of the fish's tongue, continuing to feed on the host's blood and mucus. This parasitic behavior may strike as gruesome, involving the complete replacement of the fish's tongue, but it serves as a survival strategy for the louse, albeit at the expense of the host fish.
The Tongue-Eating Louse is undoubtedly gross due to its parasitic lifestyle, which not only includes the act of feeding on its host but also the replacement of a vital organ, the fish's tongue. Understandably, this behavior can evoke feelings of repulsion. However, within the complexity of the marine ecosystems, this unusual parasite plays a unique role that raises questions about its
ecological purpose
. Some researchers suggest that the presence of the Tongue-Eating Louse might contribute to maintaining the health of fish populations by reducing competition for resources. Additionally, it can serve as a food source for other marine animals, in turn participating in nutrient cycling within the marine ecosystem. While its lifestyle may appear gruesome on the surface, the Tongue-Eating Louse adds a distinctive purpose within these underwater worlds.