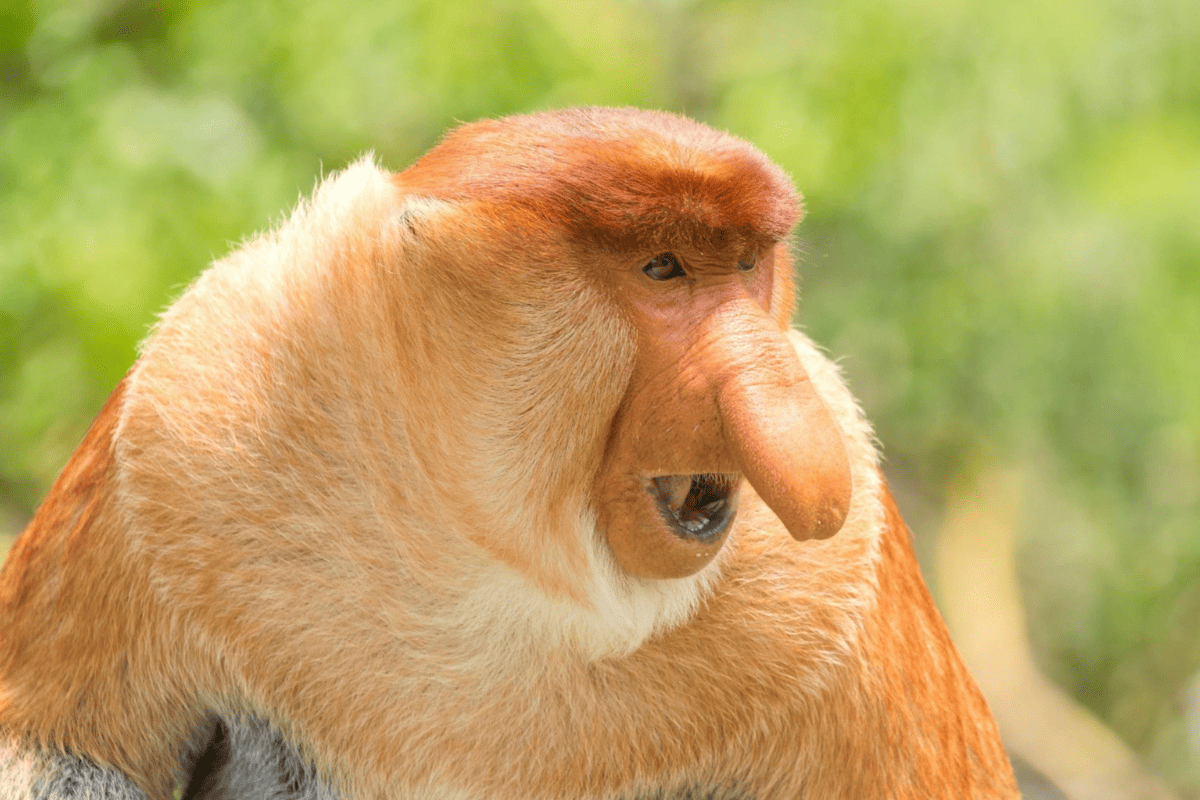 The Large Nosed Proboscis Monkey
The Proboscis Monkey, found in Southeast Asia, particularly in Borneo, stands out with its unique features. It has a potbelly, long limbs, and a big, droopy nose that hangs over its mouth, especially in males. Their fur is reddish-brown, and you can spot that potbelly. Their strange looks, especially the long nose, make them easy to identify.
These monkeys call Borneo their home, mainly in coastal and swampy areas, like mangrove forests, riverbanks, and forests near water. Some people might find their long, droopy noses unusual or unattractive, but opinions vary. Proboscis Monkeys have many roles in their ecosystem. They mostly eat leaves, fruits, and seeds, helping spread seeds and regrow the forest. They also become prey for animals like crocodiles and large raptors, affecting the food chain in their habitat. Despite their unique appearance, Proboscis Monkeys are vital for the health and diversity of Borneo's rainforests and mangroves.