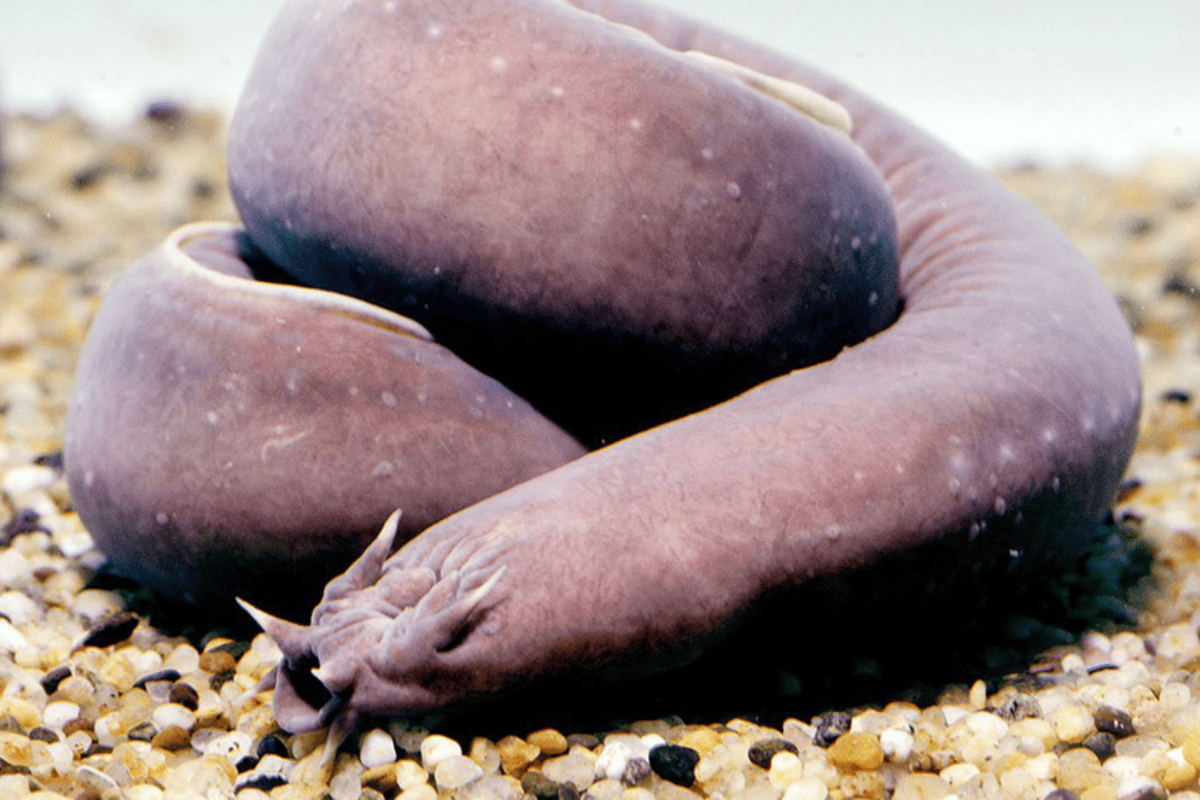 Hagfish the Slimy Eel
The Hagfish, a unique, jawless fish with some quirky traits. They sport an eel-like body covered in slimy, scale-free skin and sport a distinctive mouth lined with teeth. Their color can range from pink to gray, but it's the copious slime they produce that sets them apart. This slimy defense mechanism adds to their rather unattractive appearance.You can find Hagfish in cold, deep waters all around the world, often making their homes on the ocean floor, nestled in mud or sand.
Now, here's why some folks might label them as "gross." Hagfish are scavengers with a rather unappetizing taste for the deceased and decaying. They have a peculiar dining habit of entering the body cavities of dead or dying fish through tiny openings and chowing down from the inside out. When threatened, they unleash their slimy secret weapon, which only adds to their less-than-pleasant image. But don't be too quick to judge. Hagfish are superheroes in their ecosystem. They're like the cleanup crew, gobbling up dead stuff on the ocean floor and marine nutrient cycle. Plus, they might even help keep the seabed spick and span by feasting on carcasses, reducing potential pollution sources. So, while they might not win any beauty contests, Hagfish play a vital role in the marine world.