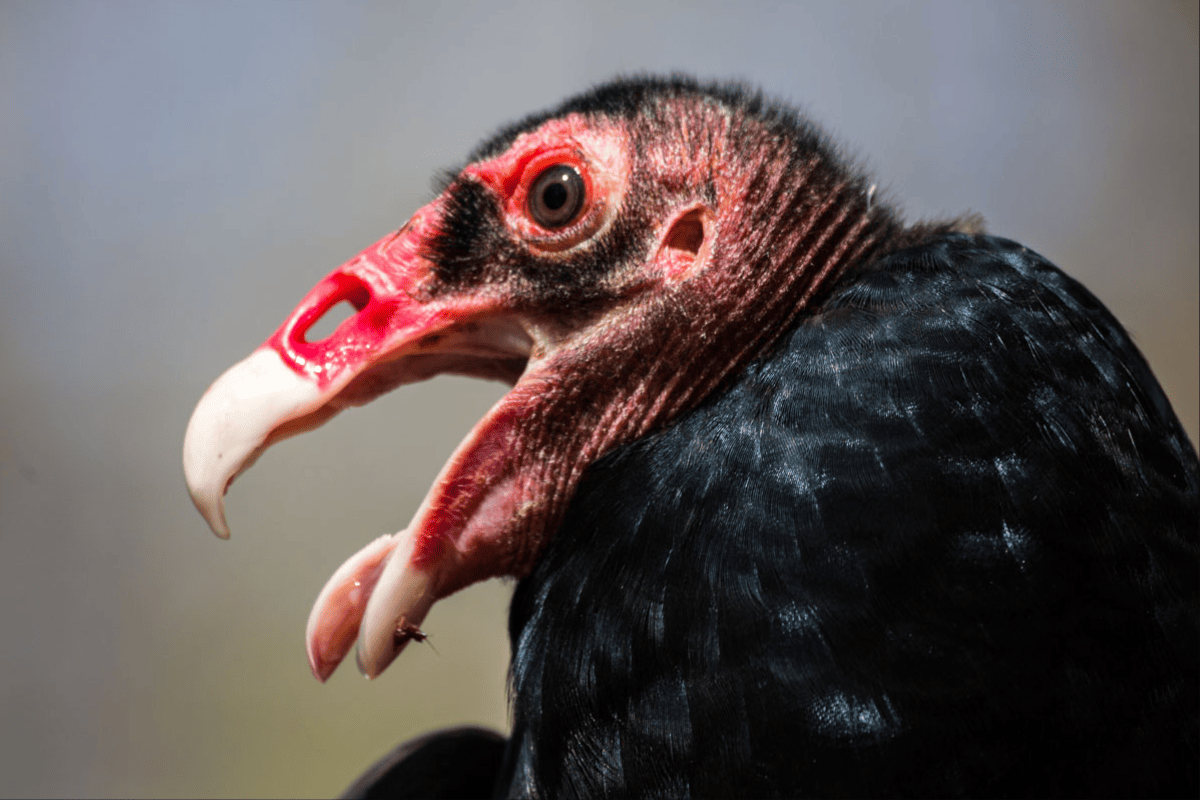 Turkey Vulture the Scavenger of the Skies
The Turkey Vulture is a big bird with an impressive 6-foot wingspan. They're scavengers, feeding on dead animals. What makes them stand out are their featherless red heads and dark brownish-black feathers on the rest of their bodies. You can spot them by their V-shaped wings when they're flying high in the sky, often soaring.These vultures are all over the Americas, from southern Canada to the southern tip of South America. You can find them in various places like forests, grasslands, deserts, and even in cities. Whether they're gliding up high or perched near their meal spots, Turkey Vultures are a common sight.
Some folks might find Turkey Vultures "gross" because they feed on dead animals. They're linked to the sight of dead creatures and the process of them breaking down, which can be seen as unpleasant. But here's the thing, Turkey Vultures are like nature's cleanup crew. They're great at devouring dead animals which helps stop the spread of diseases connected to decomposition. This is essential for keeping the environment healthy and disease-free. So, despite their not-so-pretty appearance and somewhat gruesome eating habits, Turkey Vultures play a crucial role in many ecosystems around the world.