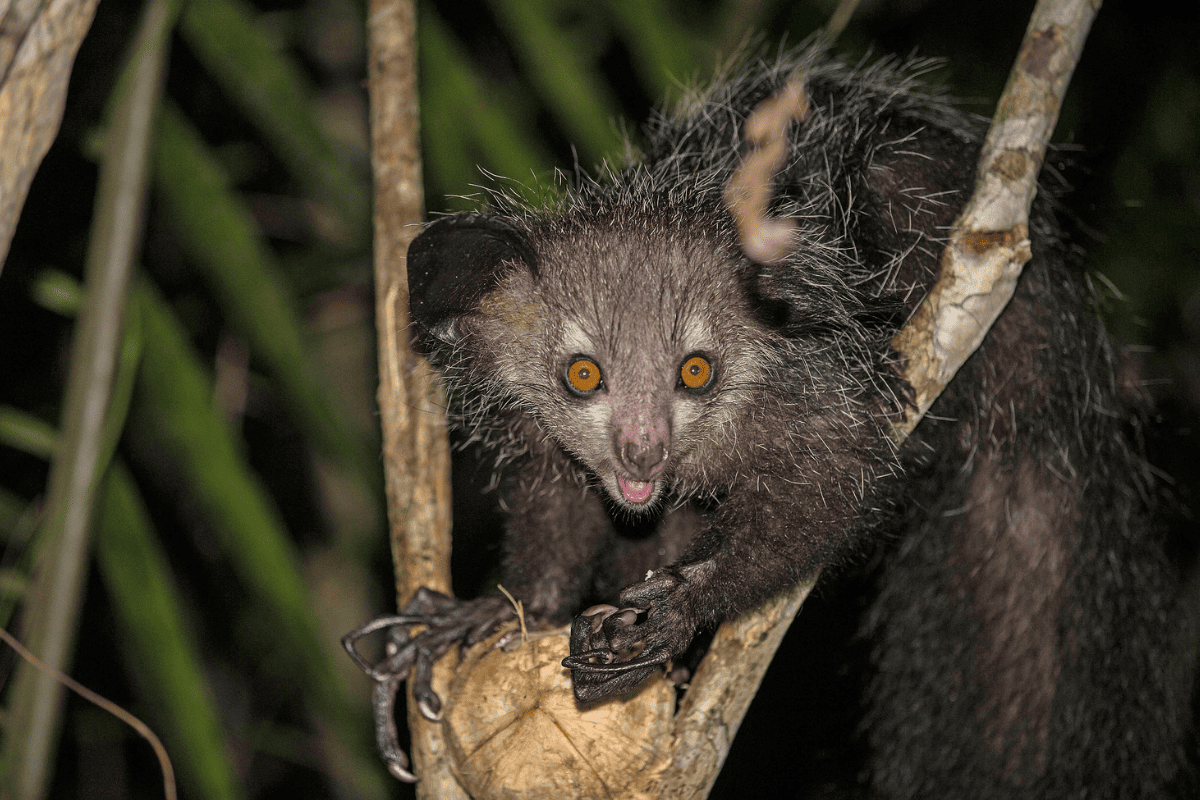 Aye-aye the Wide-eyed Primate
The Aye-aye is a one-of-a-kind primate that's found only in Madagascar. It stands out with its unique and somewhat spooky appearance – think big, round night-vision eyes, bat-like ears, long bony fingers, and a slim face. But what really makes it special is its incredibly long and skinny middle finger, which it uses to tap on trees, searching for insect larvae hidden inside. Aye-ayes call Madagascar's eastern and northwestern forests home.
Some people might find the Aye-aye a bit eerie or unattractive because of its distinctive look, especially that long, bony finger and those big, beady eyes. To add to the mystique, local beliefs in Madagascar consider the Aye-aye a symbol of bad luck. Despite its unusual appearance and the superstitions, Aye-ayes play a crucial role in their ecosystem. They're experts at finding and munching on insect larvae, which helps control the insect population and encourages plant diversity. As they poke around in trees, they also create small holes, which helps spread seeds. This all makes the forest healthier and more diverse. So, even though they look strange and are surrounded by superstitions, Aye-ayes are key players in keeping Madagascar's ecology in balance.