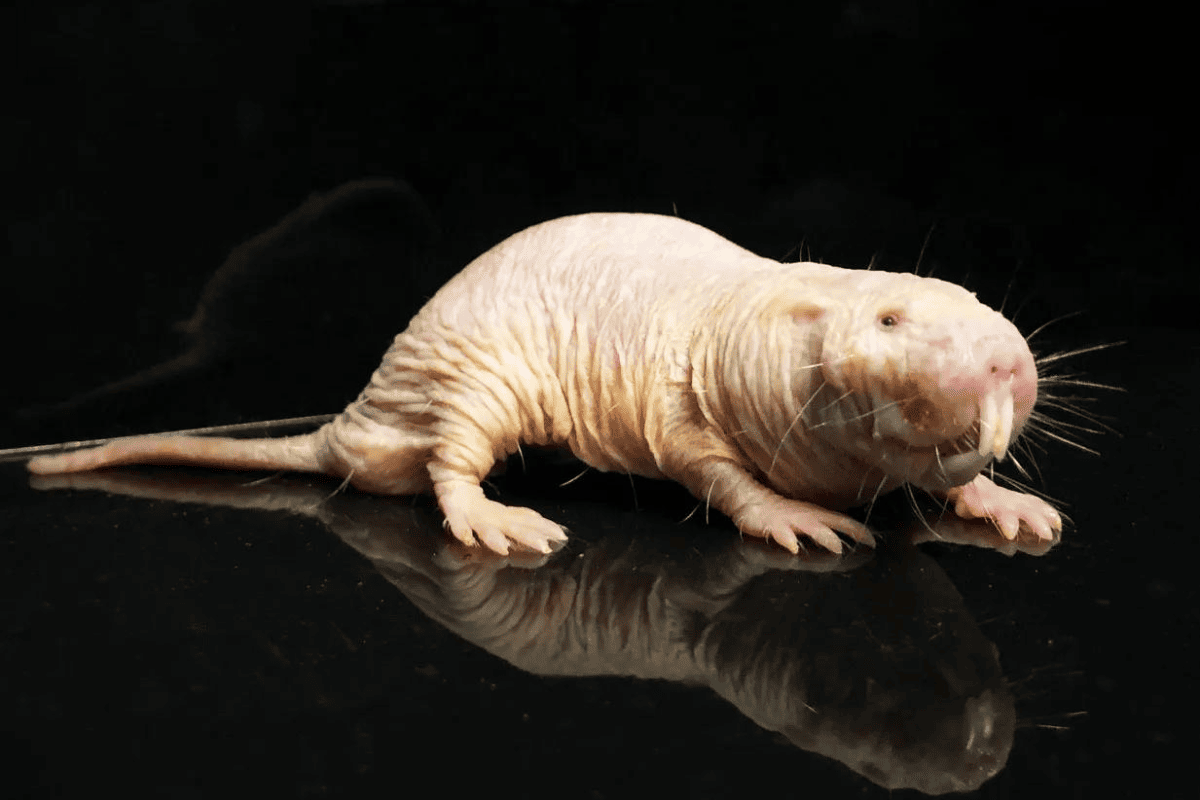 The Wrinkly Naked Mole Rat
The Naked Mole Rat, a unique rodent, has some standout traits. To some, its appearance may seem a bit unusual. It has almost no hair and a wrinkled, pinkish skin. Its face features small beady eyes and prominent front teeth. Their long, slender bodies are perfect for digging and make them quite different from other rodents. These creatures are native to East Africa, specifically found in arid regions of Kenya, Somalia, and Ethiopia, where they build intricate underground burrows.
Some people might find Naked Mole Rats unattractive because of their nearly hairless and wrinkled appearance, which doesn't fit the usual idea of beauty. Their social structure, like living in colonies with a single breeding queen, can also seem different or even off-putting. But it's important to remember that what's considered attractive or unattractive can be different for everyone. Despite their unique characteristics and social life, Naked Mole Rats have a big role in their ecosystem. They are well-suited for life underground, and their burrow systems serve as homes for other species. Their main diet consists of underground plant parts, which helps the vegetation in their habitat. Additionally, their digging helps keep the soil healthy for plants. So, even with their different looks and social ways, Naked Mole Rats actively shape and maintain their underground world.