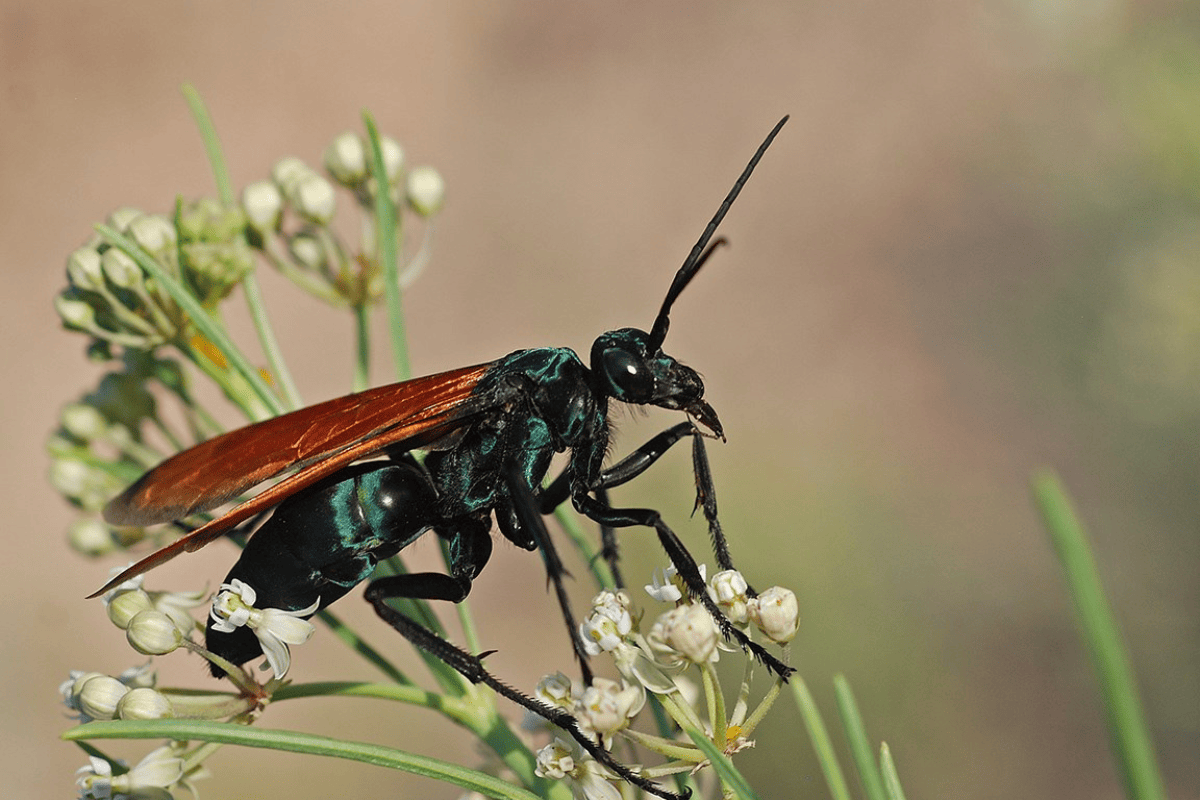 The Sizable Tarantula Hawk
The Tarantula Hawk, a large and eye-catching wasp species, stands out for its unique hunting habits. These wasps are easy to spot with their shiny, metallic blue-black bodies and vibrant orange wings. While most wasps are around 1/3 inch the Tarantula Hawk can be up to 2 inches in length. They live in various parts of the Americas, from North to South America, and can be found in deserts, grasslands, and open areas.
Some people might find Tarantula Hawks a bit unsettling because of their predatory behavior. Female Tarantula Hawks are known for their quest to catch tarantulas. They sting the tarantula to paralyze it and then lay an egg on its body. When the egg hatches, the wasp larva feeds on the still-living tarantula. This hunting strategy can seem pretty gruesome to some. However, in the world of tarantula population control, Tarantula Hawks play a vital role. By hunting and parasitizing tarantulas, they help keep the population of these large spiders in check. In turn, the Tarantula Hawk has positive effects on the broader ecosystem by preventing overpopulation and maintaining balance in the world of arachnids. Despite their seemingly brutal hunting style, they serve a crucial ecological function in nature.