2. Back To The Future II (Hoverboards In 2015)
More than anything else, this is what really makes us upset about Back to the Future II. The hoverboard, at least the type we see in the film, still does not exist. Several people have made their own version of one, yet most of them tend to be really large and ultimately aren't as impressive.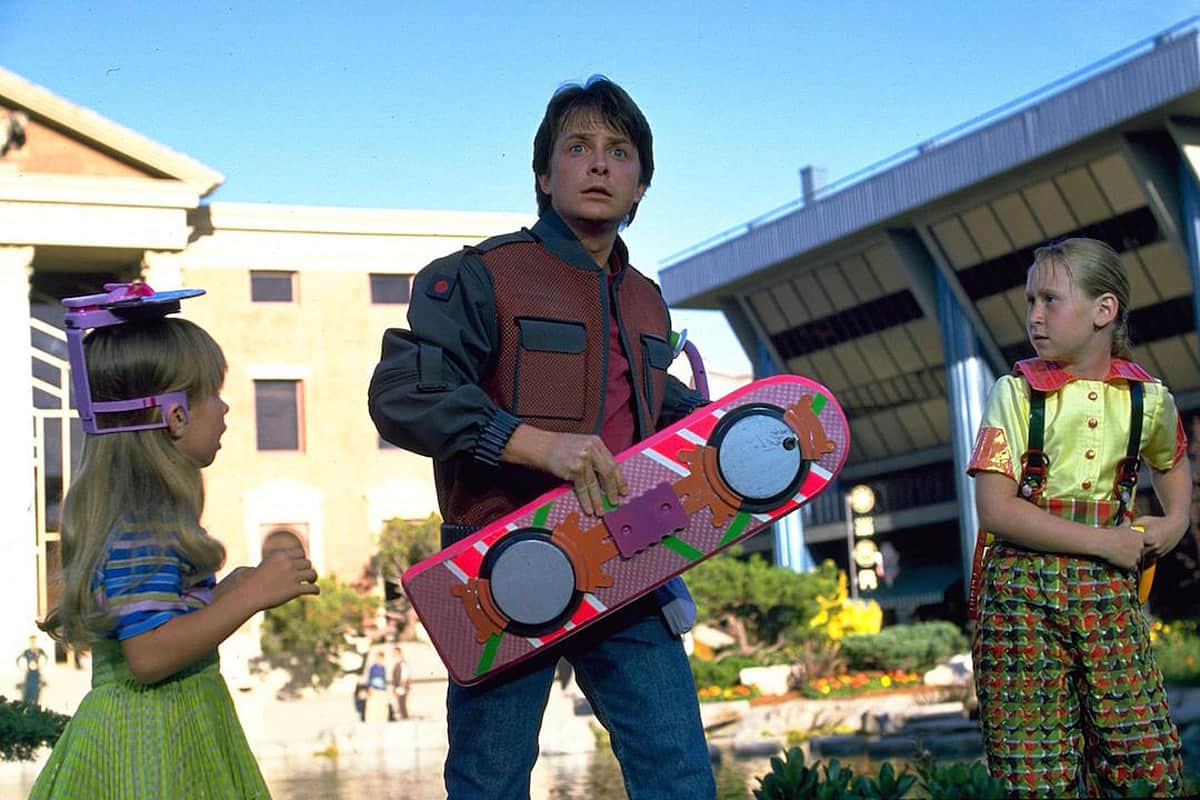 The movie depicts kids and eventually Marty riding the hoverboard like a skateboard. While "Future Biff" also has a hoverboard, he also has some nice booster rockets on his. Look science, we're not asking for what Biff has, just give us that 80s-style hoverboard sometime soon!