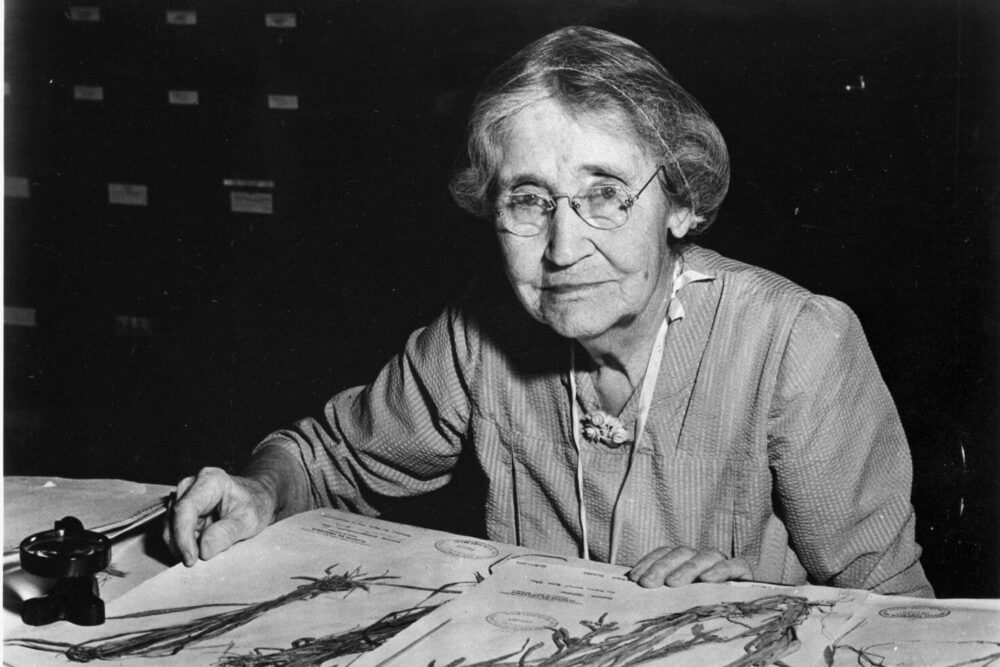 Suffragette Mary Agnes Chase Risked Her Career to Stand Up For Her Beliefs
It would have been easy for Mary Agnes Chase, who fought hard for her position as one of the most distinguished botanists in history, to stay silent on political issues. Her critics certainly would have preferred that. But Chase was never afraid to stand up for what she believed in. She had a difficult start in life. Her father, an Irish railroad worker, died when she was a toddler, forcing the family to move to Chicago. She received little formal education, leaving school after elementary school. Her husband died just a year after they married. Still, she carried on in her career as an illustrator for the University of Chicago, the Field Museum of Natural History, and the U.S. Department of Agriculture (USDA).
Chase began studying the grasses outside Chicago and taking botany classes in her free time. She eventually began working with a fellow illustrator and botanist, Albert Spear Hitchcock, who attempted to give Chase money from his research grant to conduct her own study. The request was refused because Chase was a woman. Unfortunately, her work was not the only area where Chase felt this sting of sexist discrimination. In the 1910s, she became deeply involved the women's suffrage movement, participating in protests and getting arrested several times. Although she faced threats of losing her job due to her political advocacy, she never wavered in her commitment. Chase mentored many female botanists throughout her life, published several highly-regarded works, and went on multiple international research expeditions, including a survey of Venezuela at 71.