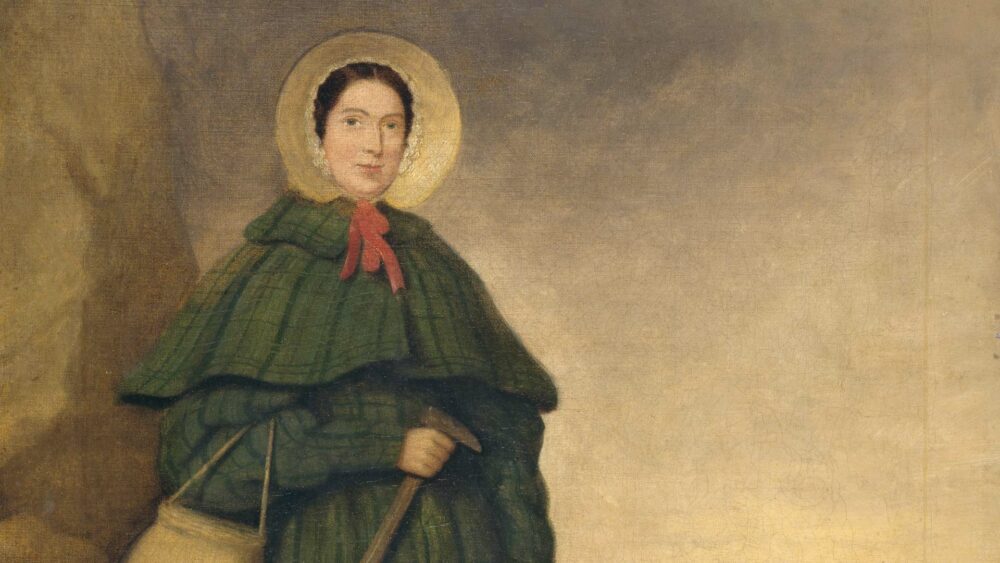 From the Margins Of Science, Mary Anning Uncovered Prehistoric Mysteries
Many people know that childhood tongue twister, "She sells seashells by the seashores." But not everyone knows the woman who inspired was real-life fossil hunter Mary Anning, whose discoveries had a lasting impact on paleontology. Born to a poor family in the rocky beach town of Lyme Regis, England, in 1779, Anning survived being struck by lightning when she was only 15 months old. She was a bright child, despite receiving little formal education. Anning and her family collected fossils along the shore to sell to tourists for extra income. While fossil-hunting with her brother at age 12, the two discovered the skull of an ichthyosaur, a dolphin-like ocean reptile. Anning spent the next year slowly uncovering what turned out to be the first ichthyosaur skeleton ever unearthed.
Anning would make many incredible fossil discoveries during her life, including the first complete skeleton of a Plesiosaurus, a gigantic marine reptile. She became an expert in fossils, able to extract and identify countless delicate specimens. However, she was rarely credited for this work, even when other scientists used her specimens in their research. Early in her fossil-hunting career, some of her discoveries were disputed by men who accused her of faking her findings. With time, she became well-respected by scientists at the time. However, because she was a woman, she was barred from joining science societies, and the majority of her work went unpublished or uncredited.