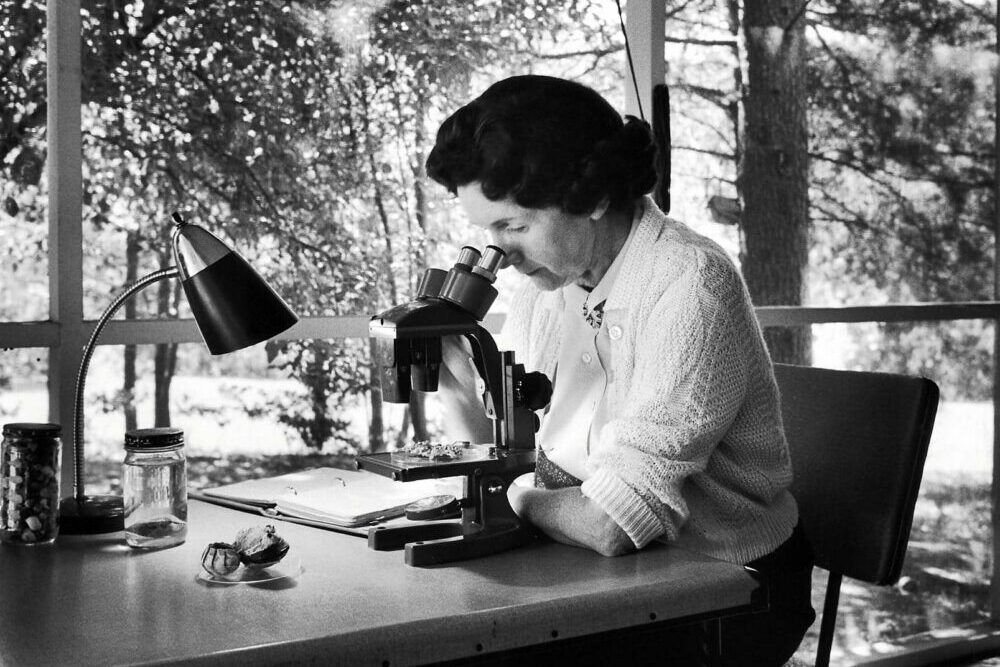 Rachel Carson Defied Sexism and Launched an Environmentalist Revolution
When Rachel Carson wrote her revelatory book Silent Spring, she couldn't have known how influential it would be. Her writing laid out the harmful effects of chemical pesticides. Then, she went a step further, taking the government and pesticide manufacturers to task for spraying poorly-regulated chemicals into the environment. Carson's book almost single-handedly launched a global environmental movement against harmful industrial chemicals. Most impressively, Silent Spring and the movement it started were directly responsible for the U.S. banning use of the popular agricultural insecticide DDT, which causes seizures, tremors, and vomiting in humans.
Although Silent Spring was massively popular, it also drew accusations of radicalism and a lack of patriotism for daring to condemn the government. Her harshest condemnation came from the powerful chemical companies she criticized in her book. One critic dismissed her as hysterical and mocked her for being "scared to death of a few little bugs." But Carson was no stranger to taking on a challenge. Born on a farm in 1907, she was a published writer by the age of 10. Her dream of being a zoologist was interrupted by the Great Depression. A few years later, Carson became the second woman to work for the U.S. Bureau of Fisheries. Throughout her career, she won many prestigious awards for her science writing and received a posthumous Presidential Medal of Freedom.