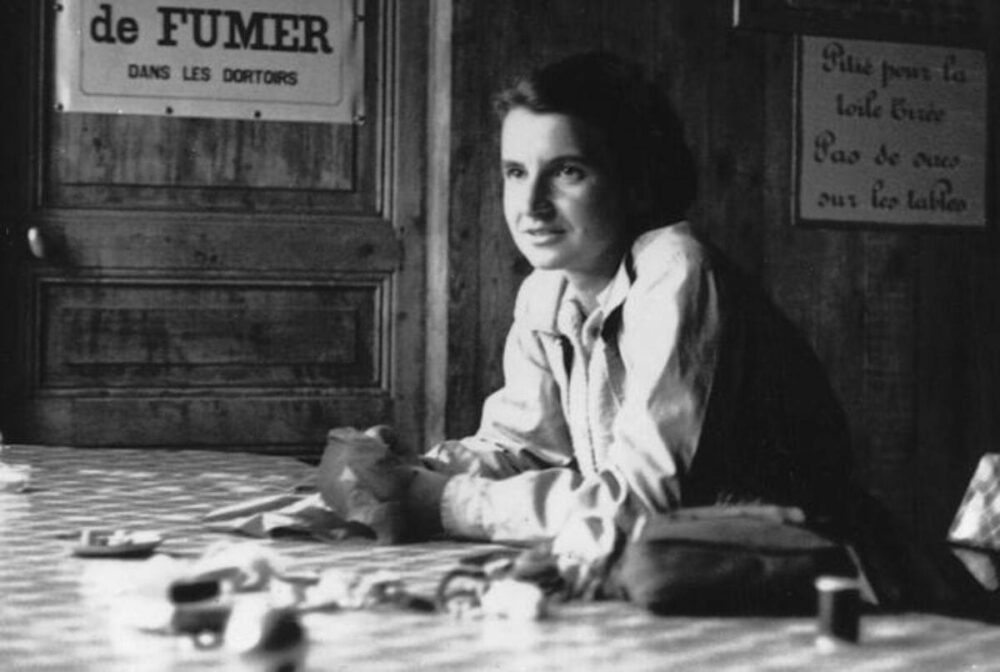 Undervalued in Her Time, Rosalind Franklin's Legacy Lives On
Perhaps the most famous example of a female scientist who was denied her due by the scientific community, Rosalind Franklin's many accomplishments are sometimes overshadowed by her collaborators' slight. Born in London in 1920, her family described Franklin as an "alarmingly clever" child with an aptitude for math, science, and Latin. Her graduate research focused on the molecular structure of coal, and she discovered that it could be used to separate different kinds of molecules. This discovery is the basis of carbon filters used to purify water and air. Franklin. After earning her Ph.D., Franklin moved to Paris, where she became an expert in X-ray crystallography, a highly-specialized technique used to study the structure of molecules and atoms.
In 1950, Franklin began working in a lab alongside fellow biophysicist Maurice Wilkins, who treated her like an assistant rather than his peer. This caused ongoing tension between the two scientists. Unwayed from her work, Franklin developed a humidity-controlled camera to capture images of DNA that one colleague called "the most beautiful X-ray photographs of any substance ever taken." With these images, Franklin first determined that DNA has a helical, or spiral, structure. Franklin's work and images, along with the work of Wilkins, were instrumental in the final model of the DNA double-helix, constructed by James Watson and Francis Crick at Cambridge University. However, only the three men received recognition for the discovery. This is partly because Franklin's role in the discovery was downplayed, particularly by Watson, and partly because Franklin died of ovarian cancer two years before Watson, Crick, and Wilkins were awarded the Nobel Prize in Medicine.