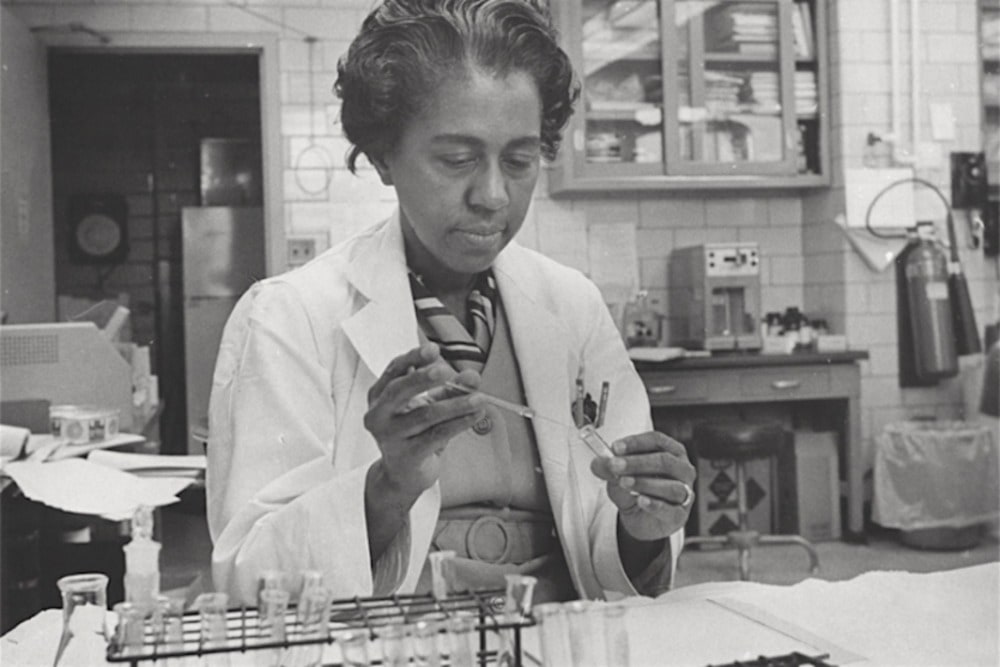 Marie Maynard Daly Defied the Odds to Discover How Food Affects Our Bodies
A popular book about the researchers who studied disease-causing bacteria sparked a life-long passion for science and medicine that led Marie Maynard Daly to her own transformative discoveries. She was encouraged in her interest by her father, whose dream of studying chemistry had been thwarted by financial constraints. As a black woman in the 1940s, Daly overcame dual discrimination to make an impact on her field. She graduated from college with honors before beginning her graduate education in chemistry. In 1947, Daly became the first black woman in the U.S. to earn a Ph.D. in chemistry.
Daly made many important discoveries throughout her long career. Her graduate research explored how our digestive system breaks down starch into sugar. In collaboration with microbiologist Alfred Mirsky, she helped explain how proteins are produced in the cell. Daly discovered that cholesterol can clog arteries, leading to high blood pressure and heart disease. She also studied the harmful effects of cigarettes on the cardiovascular system. Daly was an outspoken supporter of women and minorities in science. She founded a scholarship in her father's memory to help prevent other Black students from missing out on their dreams.