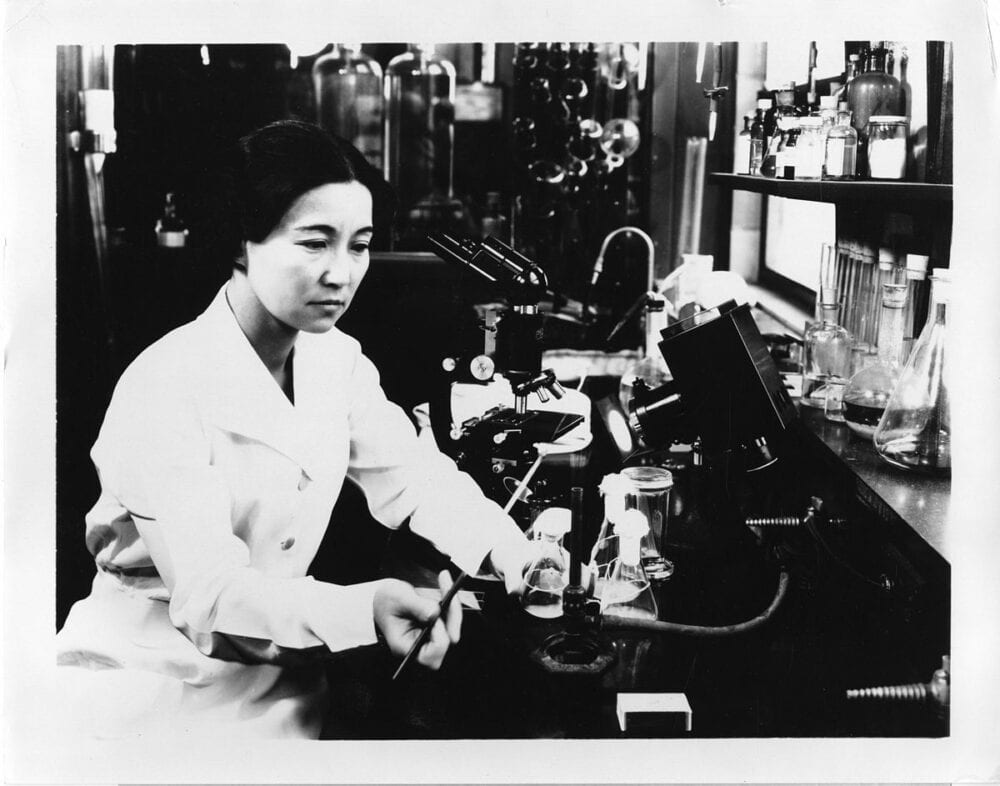 Biochemist Ruby Hirose's Family Was Sent to Internment Camps
In the late 1930s, Ruby Hirose was immersed in groundbreaking research in antitoxins that would help pave the way for the polio vaccine a decade later. Her work at the University of Cincinnati gained considerable recognition in her field. It also spared Hirose the fate of thousands of other Japanese Americans who were forced into concentration camps during World War II. Unfortunately, her family was not so fortunate. Although there were internment camps across the country, most were on the west coast. In 1942, Hirose's father and siblings living near Seattle, Washington, were sent to an internment camp. The fact that she had already left her hometown by the start of World War II is likely the only reason Hirose was not also sent to the camps and was able to continue her research.
Hirose's research spanned many fields. She was one of only 10 women honored at the 1940 American Chemical Society meeting. Hirose studied allergies and worked on a method of using pollen to reduce sensitivity to the allergen. She suffered from a pollen allergy, which prompted her exploration of desensitizing the immune system by exposing it to allergens. This idea is the basis of modern allergy vaccines. Hirose also studied the protein involved in blood clotting and published a study on a medicinal plant used by the Cherokee and other Native American tribes to treat skin and digestive issues.