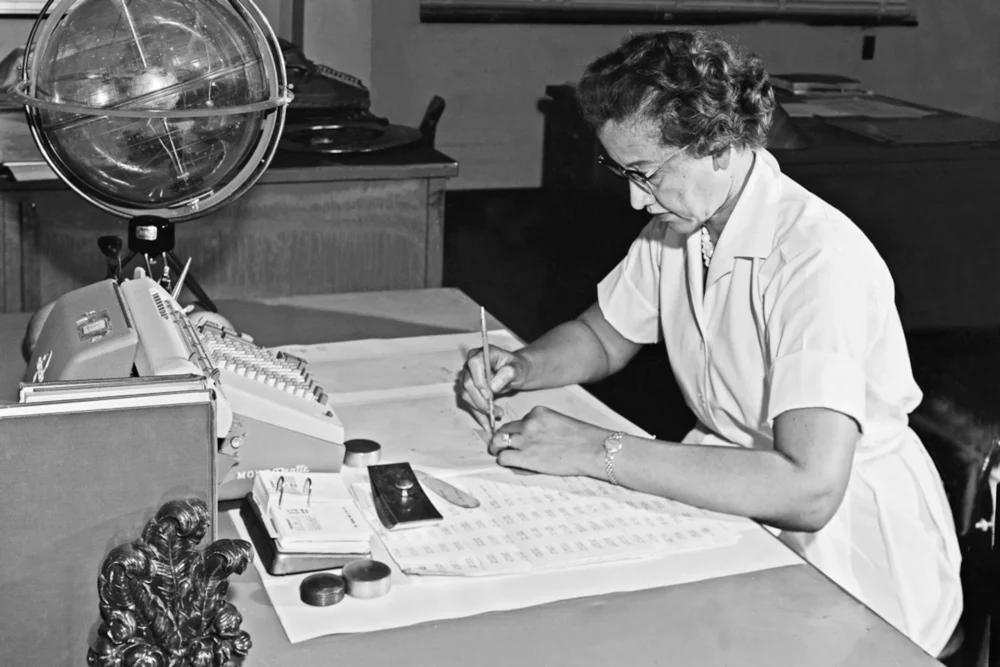 Katherine Johnson Broke Race and Gender Barriers to Send Humans to Space
NASA mathematician Katherine Johnson had a perfectly ordinary start to life. But the path she took and the pioneering work she did would be anything but ordinary. Born in 1918 to a working-class black family in a small West Virginia town, Johnson was gifted at math, even as a very young girl. Black children were denied an education beyond middle school in her small town. Johnson's family was forced to live in a city 130 miles away part-time so she and her siblings could attend high school. Johnson graduated high school at only 14 before enrolling in the historically black West Virginia State University. She excelled in every math class and graduated at 18 with the highest honors.
After college, Johnson worked as a teacher before marrying and focusing on raising her three children. It wasn't until 1953, 16 years after she completed college, that she was recruited to work as a computer for the agency that would become NASA. Johnson and the other Black female mathematicians in the West Area Computing unit performed complex mathematical calculations that served as the basis for NASA's space program. Her trailblazing work at NASA made the Apollo space mission to the moon possible. Johnson spent 33 years calculating trajectories for NASA space missions, but the significance of her work went unrecognized for decades. With the release of the 2016 book and movie Hidden Figures, Johnson finally began to get the credit she was owed for her unparalleled work.