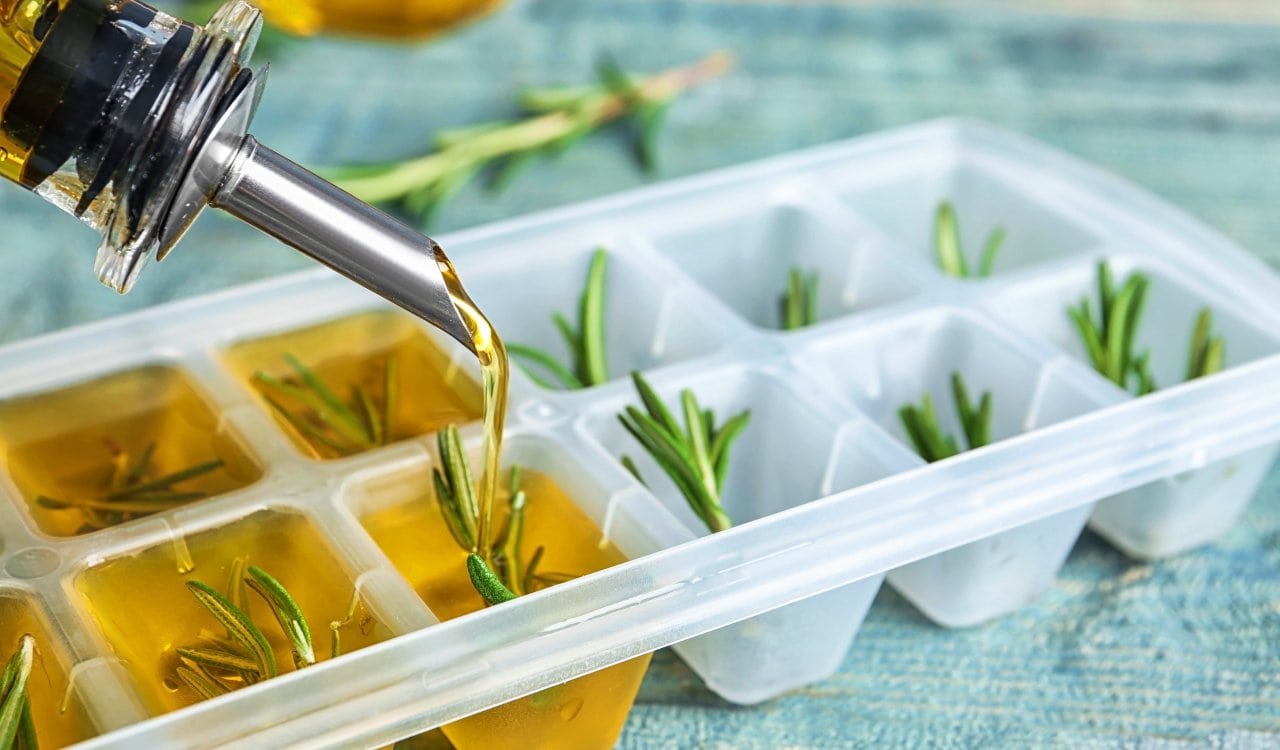 Make Herbs Into Ice, And Store Them In A Freezer For Later Use
Have you ever heard of the term "herb ice?" To be fair, most people haven't. What is it, exactly? One adds herbs to their standard ice tray, then the little sections where you'd normally add water will now be home to olive oil. Technically, in this case, you're making iced olive oil rather than herb ice. Green hacks like this can serve a pretty good purpose though. This is an old culinary trick used to keep herbs fresh for a longer period of time between uses.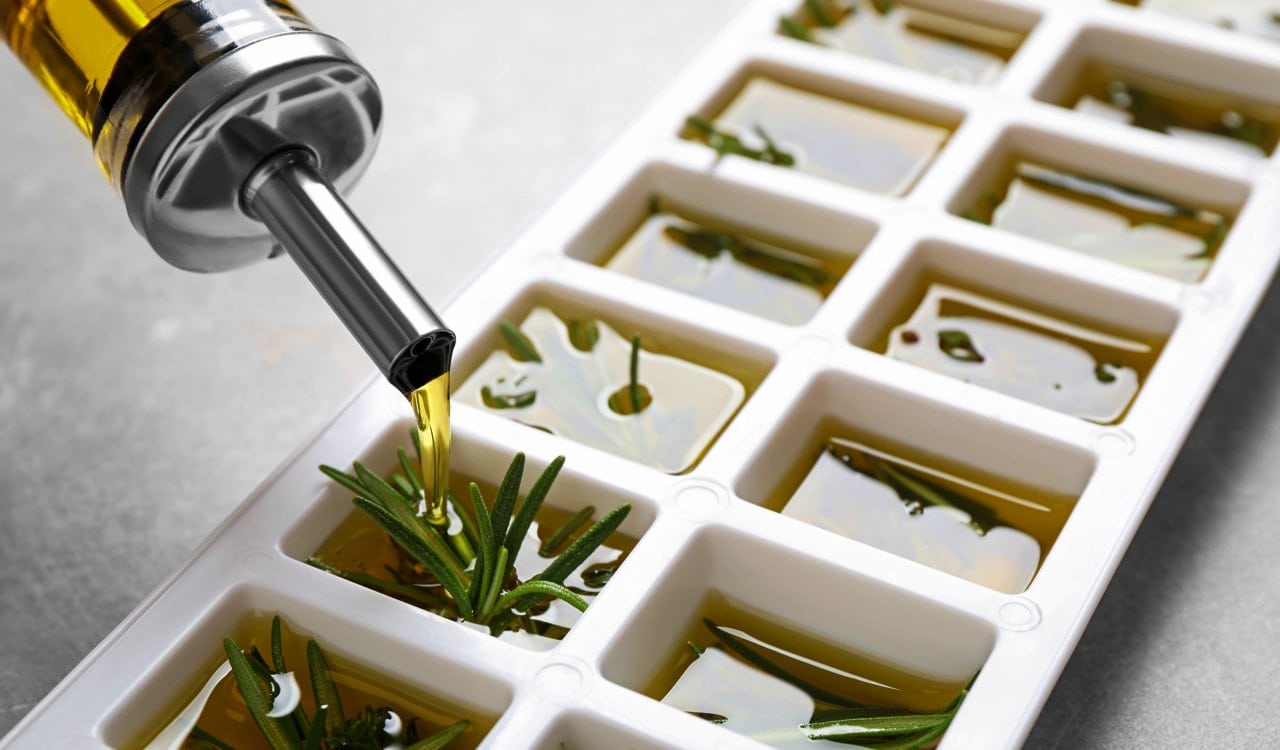 In this case, you might be hosting a dinner party with a group of friends. You want to keep everything fresh for as long as possible, so using this technique will do just that. These little herb ice cubes can be pulled out whenever you'd like over the next few weeks to use them. It is important that the olive oil you're using is as new as possible. Also, try to only add herbs that go together well if you're wanting to mix them.