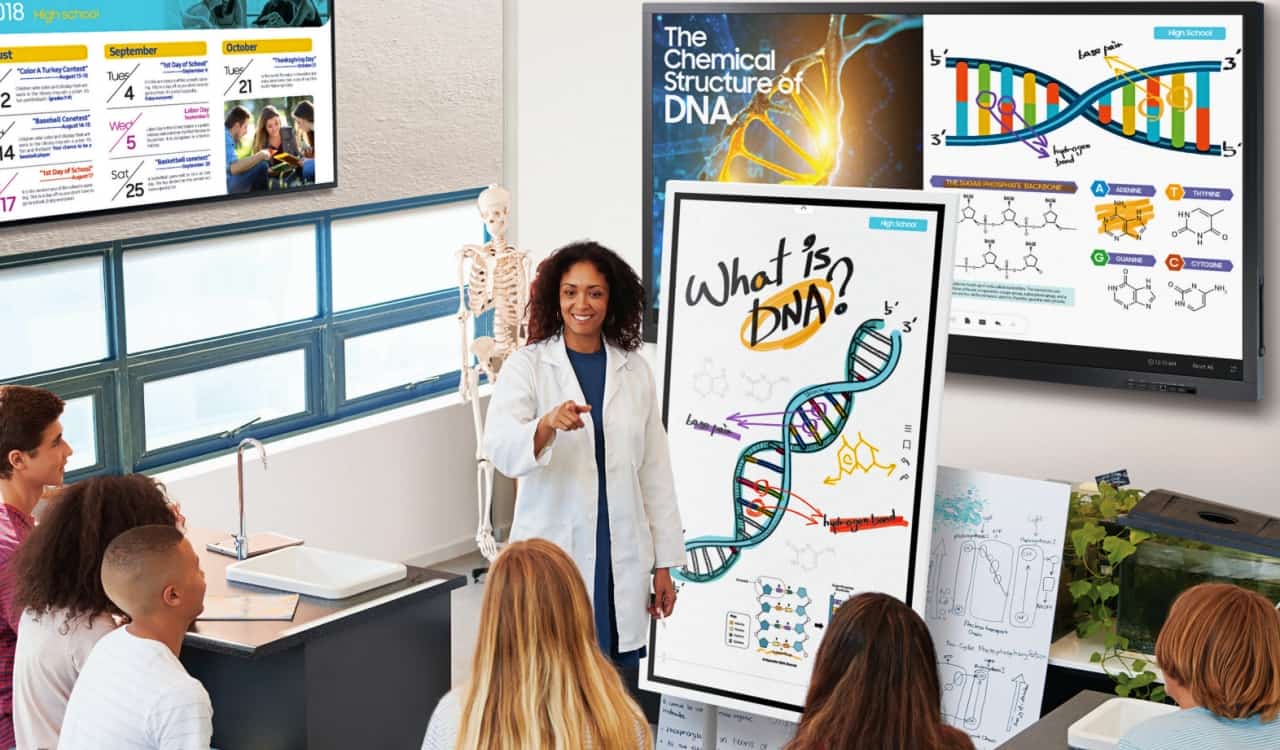 Samsung Digital Display
We feel Samsung has outdone themselves when it comes to this Digital Display. When you think about it, you'll likely think of those giant digital displays in New York. Maybe even the screens you'll see inside stadiums or arenas all around the world. While those are digital displays that Samsung can and has made, others are much smaller. Particularly those that can be used inside a classroom or even your own home office.
This digital screen can be drawn on using specialized utensils, of course. But due to being digital, it can be made to specific sizes. Now, that little Math problem you drew up can be seen by an entire class. For the world of home office gadgets, it works well when doing presentations from anywhere. The board is digital, so you can adjust any lighting or color you need so that it shows up well on a Zoom call, for instance. Truly, it is one of the best things you can have.