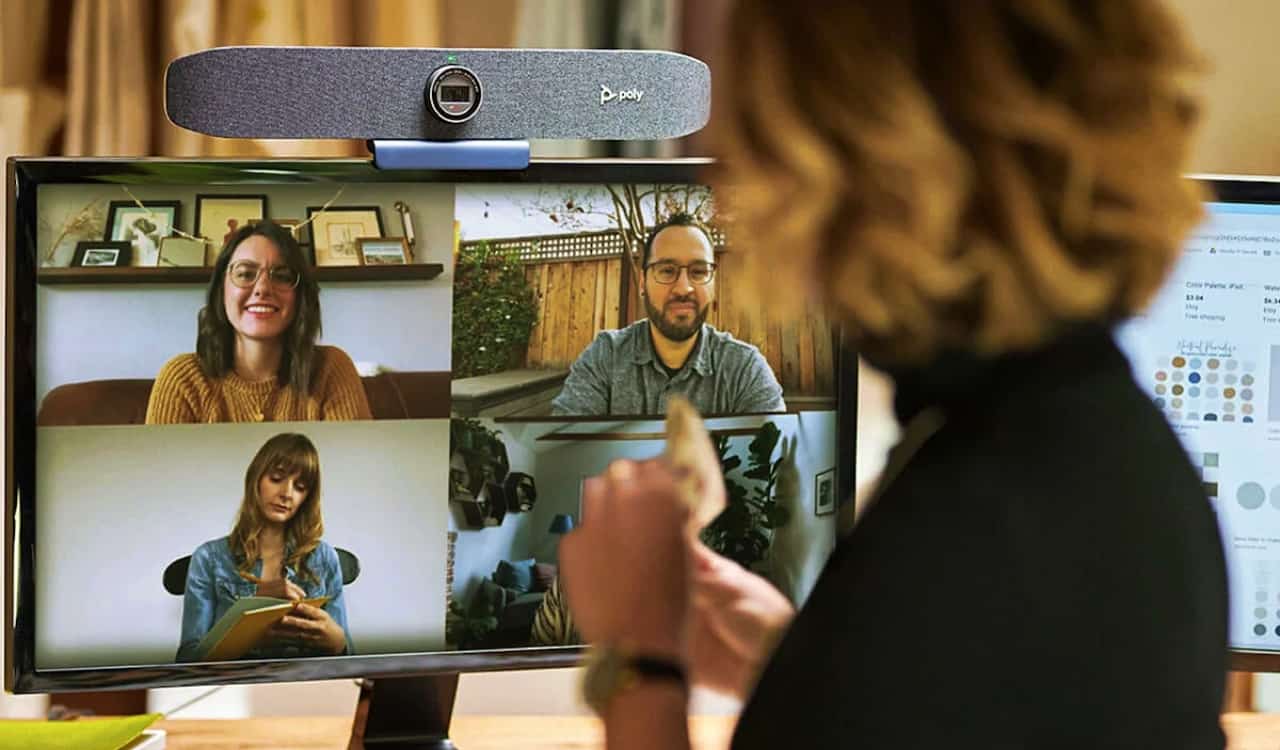 Poly Studio P15 Personal Video Bar
We really love this device from the good developers at Poly Studio. They have made what they call the P15 Personal Video Bar, which would be used for things like conference calls or Zoom meetings. With most of the world still working at home as well as those on the road needing to report things, something like this was heavily needed. What separates Poly Studio's device from other video/microphones on the market? It has the ability to mute out sound beyond a specific distance.
While it does offer clear, superb video quality, the real magic is in the sound. You set the distance for which you believe sound will need to be involved in the video. Anything beyond that distance is blocked with Poly's NoiseBlockAI. They use Poly's Acoustic Fence to keep out sound, effectively canceling it completely. Therefore, your kids could be just in the next room playing and making noise and no one on the Zoom call would even know. How cool is that?!?