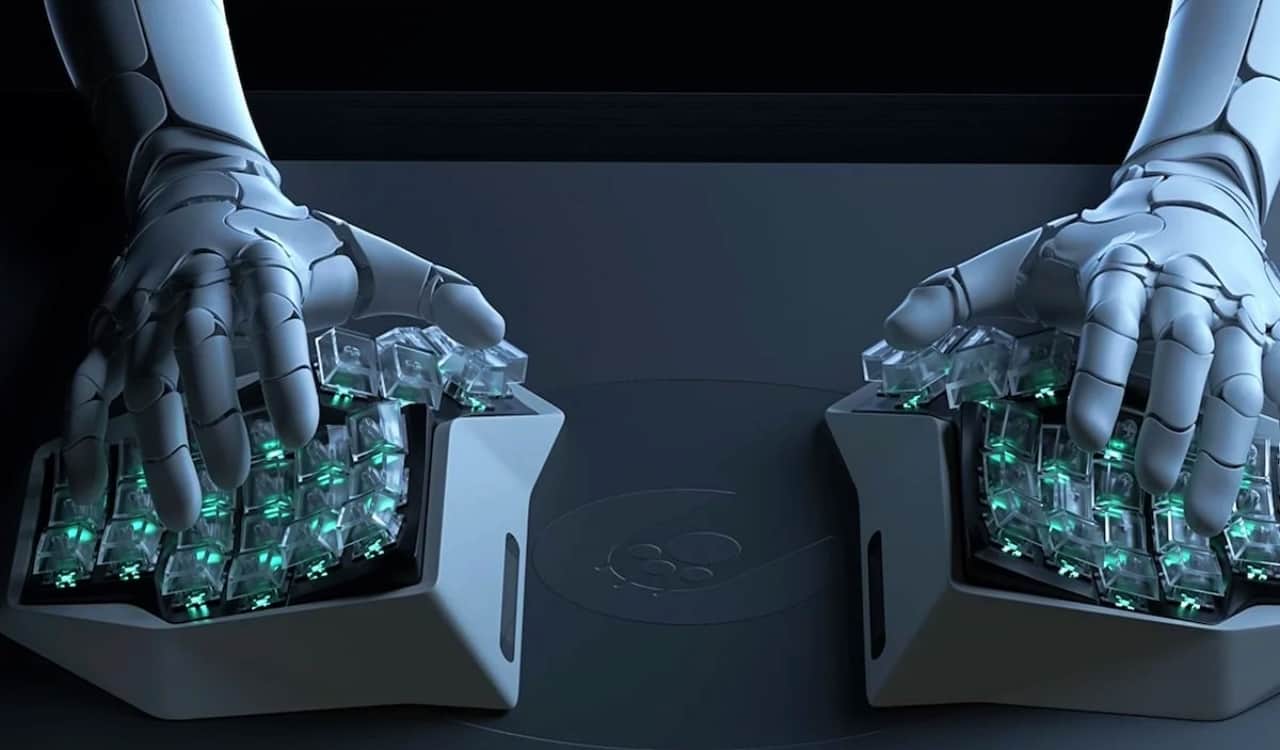 Angry Miao AM Hatsu 3D Split Keyboard
When we think about home office gadgets, especially those that might be revolutionary, we think of this. It is the Angry Miao AM Hatsu 3D Split Keyboard. It literally cut the normal keyboard in half but did not just randomly do this without thinking it through. Inspired by Westworld, the developers wanted to make a keyboard device that would be easy to use but also medically helpful. It is made quite literally to give a person the perfect shoulder length from person to keyboard.
This helps to aid a person's neck and shoulder health. This 3D Split Keyboard is made for the average hand, as it's literally designed in split-form as two hands. The idea is that you'll be able to properly remember and access the keys as you know them on a normal keyboard. Except your keyboard will just be split up in this extremely revolutionary way. While the keyboard is only on pre-sale as of this writing, it will be coming likely as soon as the end of 2021 or the start of 2022.