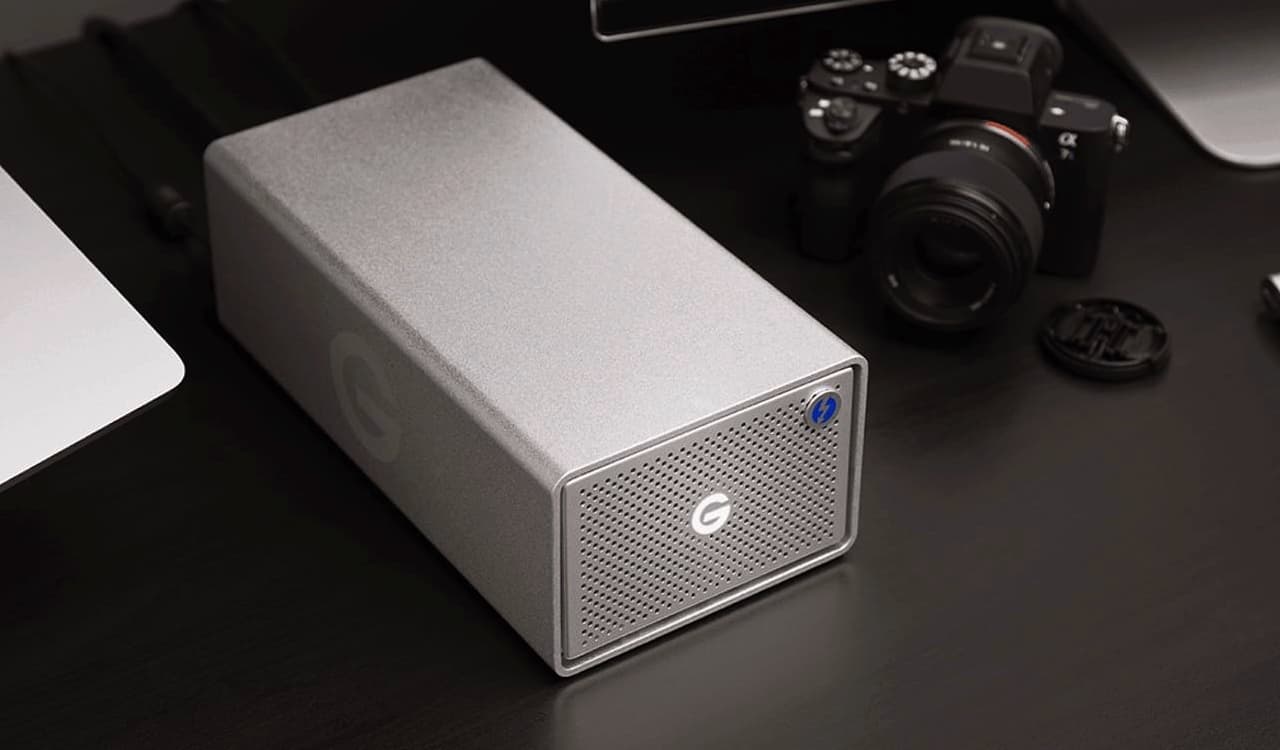 Western Digital G-RAID Hard Drive
Western Digital is at it yet again with this tremendous G-RAID Hard Drive. It also comes included with the Thunderbolt 3 as well. Naturally, Western Digital does not do anything halfway. This hard drive is high-performing with a dual Enterprise-class 7200RPM storage system. This is obviously where the Thunderbolt 3 comes into play. This hard drive also supports USB-C and HTML connections. Of course, this is not something you'd use for small stuff. Rather, it's for big, massive files.
That is why it comes with the hardware raid and up to 36 terabytes of storage. Understand that, 36 terabytes. To equate this, most gaming computers only go up to 20TBs. This is why the hard drive heavily supports streaming HD material in perfect HDR as well as 4K. Plus, it offers daisy-chaining for 5 additional devices! As with most of their devices, Western Digital offers a 5-year warranty on the hard drive. But something tells us it'll work just fine for you.