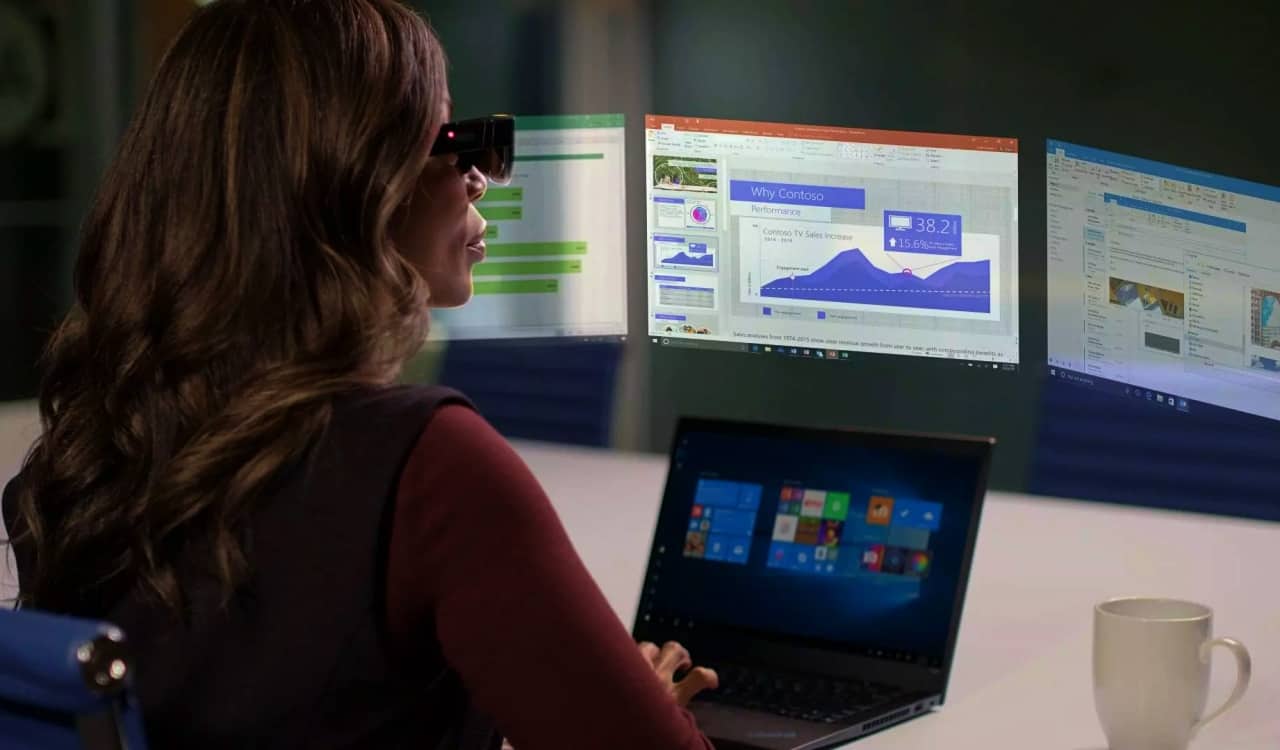 Lenovo Thinkreality A3
Lenovo is one of the top technology companies on the planet, having profited over $60 billion in 2021 as of this writing. They are mostly known for their laptops, desktops, and tablets for Americans. Yet they wanted to make a product that could potentially be a major future asset. They call it the "ThinkReality A3." They are smart glasses that will allow you to see a larger picture in more detail than you would on any television or monitor.
Unlike Google Glass, Lenovo's model is not trying to be stylish and use random voice commands. You run this either through an app or via your computer. What makes it one of the best home office gadgets is the fact that you can go anywhere and view your content in complete privacy. No one could look at your screen and see anything, because it's all in the glasses. On top of that, they worked with eye specialists to make something that would be safe for your eyes. Thus, no worry for eye safety.