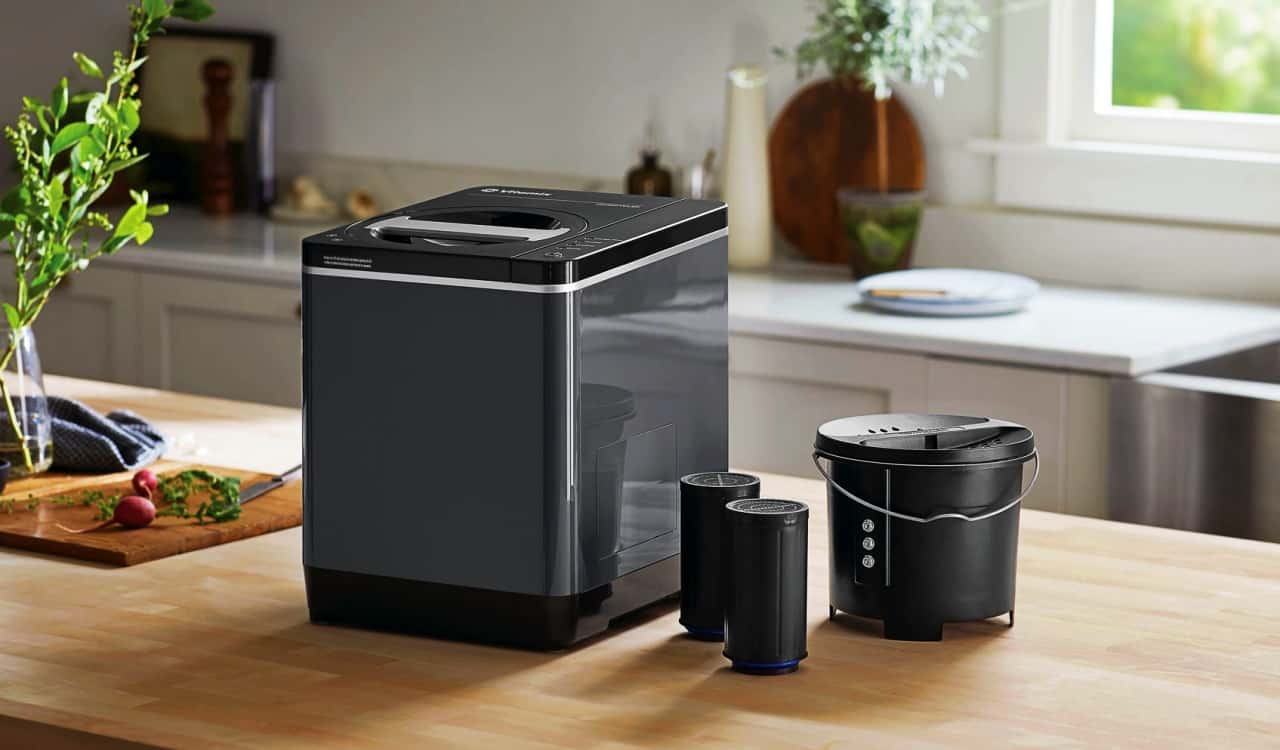 Vitamix Foodcycler FC-50
This might not seem like one of the big home office gadgets everyone wants, but it's perfect for the world. Vitamix wanted to create something that would make use of our excess food and the animals/plants they came from. That led them to the Foodcycler FC-50! We often recycle many materials these days, but no one thought to recycle food itself. This is a trash can compactor, but it is not for all trash. Just food products only, which is important to remember.
Once you throw things like fruit cores, vegetable peels, dairy products, even chicken bones in there, the Foodcycler transforms it all. The result will be nutrient-rich soil that can be used in your family garden. It not only reduces food waste, but it continues to help supply more food in a literal circle of life concept. Having this in your home office would be perfect as you finish up lunch. The odor-free can and carbon filtration make it perfect for indoor usage.