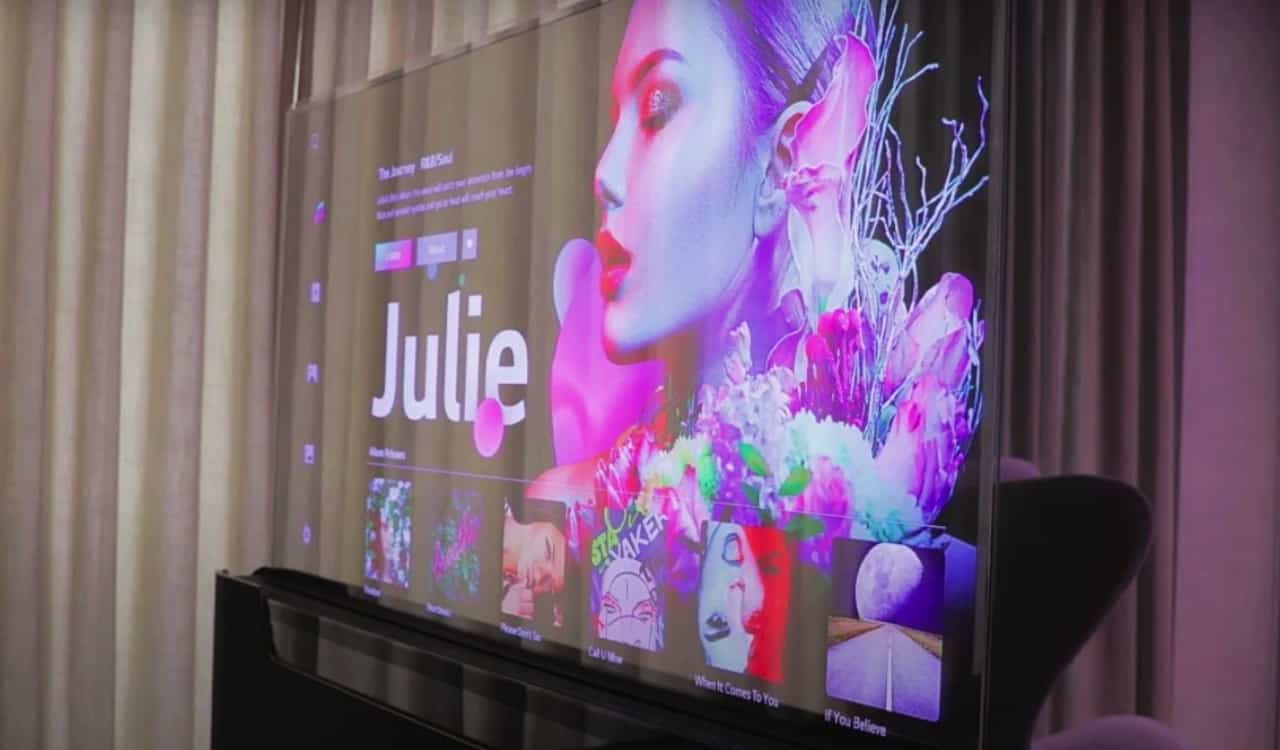 LG Transparent OLED TV
While normally, one could say a TV does not seem like one of the home office gadgets worthy of your time, they have not seen this model from LG. Those crazy geniuses at LG have transported us into the future by coming up with an OLED TV that is essentially transparent. Sort of like screens we've seen in multiple science fiction movies and television shows. This is certainly a television, but LG is marketing them as "signage" with the hope that stores or cities might use the tech for ads. This could be useful in those types of places as the transparent nature allows people to see an advertisement.
Yet people would also be able to see what is in front of them too. LG is also marketing them for hotels and other places similar, with one designed to literally come from under the bed right at the foot of it. Of course, it is still not fully transparent at only 40% transparency truthfully. Yet the fact that they can thin things out to even get here is amazing. Imagine your home office with one of these or seeing one with your business name on it inside a shopping center. Still, though, it comes with a HEFTY price tag. Right now, they are only taking buyer inquiries. But they'll be seen a lot one day, well, sorta.
Where did we find this stuff? Here are our sources: