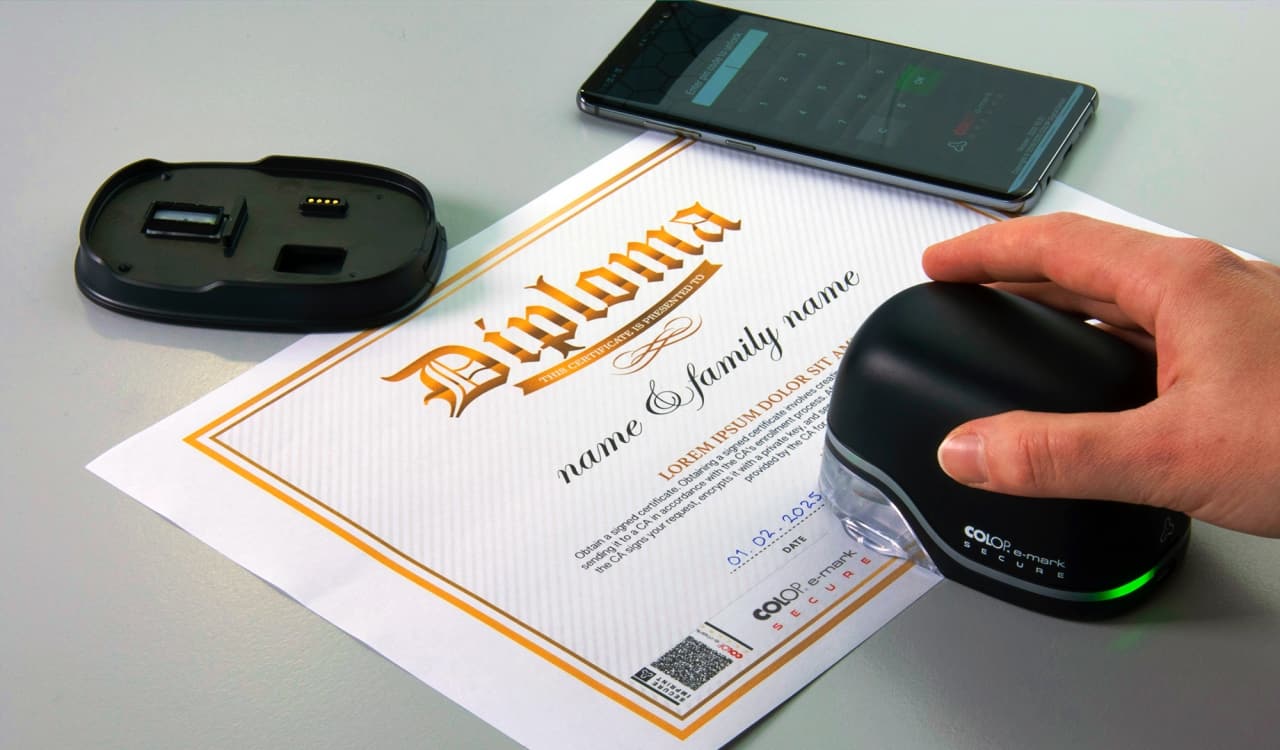 COLOP E-Mark Mobile Printer
We won't lie, when we first saw this, we were not sure about it. But the more we looked into it, the more we wanted it. This is a mobile printer, which for those of you that need to always print something, can be a lifesaver. The product has won numerous awards for how easy and useful it is. While the world has gone mostly digital, there is still a need to print things. Even if it is not convenient for most of us. That is why the COLOP E-Mark Mobile Printer is so great. It makes printing things off easy.
It can print pretty much anything you set it to print out on just about any surface you might need. Perhaps you're trying to make business cards, birthday cards, even wedding invitations. The E-Mark Printer can do that. Maybe you're creating a banner or flyer and need larger wording on it, this printer has your back there too! There's a reason this device has won so many awards, and we feel it is perfect for any home office.